I think it's fair to say everyone was nervous for today's derby match. After watching the L5s great win over Newmarket last week we were undeniably a bit scared, especially with the pressure of the home crowd. We started strong - Zara claiming those first fifteen minutes were her best of the match. Evie and Naomi both had some good chances, with the action concentrated at our attacking end. Lizzie had some great runs down the right hand side and sent some great line balls down to the attackers. Niamh and Katie worked well together at the back, intercepting a lot of the L5s' advances well before they caused any danger.
The first goal came after some good build up play between Zara, Kat and Lizzie, getting the ball to Naomi who slotted it in - who also did really well this game not to criticise herself overly harshly as she usually does! Our second goal game from a short corner where a strong injection from Niamh allowed Tess to strike it in, seeing only a small deflection from the L5s into the net. We came into half time two-nil up, feeling strong but still feeling nervous. Haribos down, we came back out determined to bring the three points home. I think we'd all agree this half was a little more chaotic from the L4s. Perhaps it was tired legs or nerves but staying ahead was a real battle.
This is also testament to the L5s, who didn't let up the pressure on our defence at all. Sarah continued to do well, clearing balls wide as per, as did Sammy H who shut down a lot of their attempts to sneak down the wing. Eloise was also consistently strong at the back. We felt another goal brewing in the second half, with Sammy regularly passing the ball into the D. The third finally came from Tuffers, who after some great skills around the defence knocked it into the back board. Both Katie and Tess has some spectacular swing and miss moments in this half - but we were forgiven at teas, with LoM ultimately going to Zara for some unfortunate phrasing regarding penalty flicks. Katie redeemed herself so well in the rest of the match that she got MoM. We were happy to take the three points and a clean sheet this week - and relieved to have got through derby day with another win added to our nine game streak.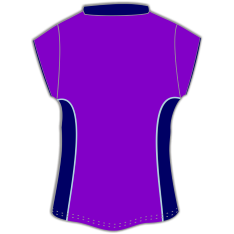 45
Man of the Match
Smashing Play