The Art of Missing a Straight One by Ash Artaman
Ash Artaman
As Spalding's 2nd team approached Cambridge, the M2s' chat was based on the aerial assault that we were expecting to encounter. However, with South fielding a number of cricketers there was little to worry about. Artaman was late, after his wife took his car keys leaving him stranded at home searching for the spares (LoM vote number one).
The match itself never really got going with both teams trying to play some good hockey but, much like the recent test match in New Zealand, neither team could dominate resulting in a two-two draw. The scorecard below summarizes performances.
Bhav: Rather 'Warner' like in his sledging; spoke more without the ball than with it.
Dom: Solid middle order, no thrills or spills. Just a good game.
Nik: Picked up a vote for MoM, but surely only from a close friend. Ran a lot.
Anns: Never really left his crease. Has he broken into a sweat this season?
Tom: Dancing down the track (the whole pitch) frequently, before falling to a collision which knocked him off his feet.
Daz: Cool as a cucumber (Chris Gayle). Even watching a ball he had left to go wide bounce off the post wasn't enough to hurry him along!
Dave: Came down the track to meet his opponent frequently before calmly driving the ball forward.
James M: All the flair of a T20 batsman.
Mark: Stokes-like in his efforts to get a strong hold on the game.
Shin: Needed the third umpire review system to prove he had scored the equaliser.
Jack: The spin king. Struggled to get any turn off the pitch so opted for an aerial route, with great success!
James (new): Another flair T20 batsman, but this James has the quality to deliver. (MOM)
Oli: The pace man. Struggled to make an impact, rather like Jofra on a slow wicket!
Walsh: Another solid game in the midfield, looking to shore things up when others around him were crumbling.
Puds: Don't be fooled by his stature, many of the greats (Lara, Tendulkar) haven't produced as much!
Ash: Clean bowled taking two swings at a slow, looping delivery, releasing their forward to score the second goal (deserving of many Lemon votes).
The result leaves us still in a strong league position and, when you consider the seven-two loss we suffered in the away trip to Spalding earlier in the year, things are looking good!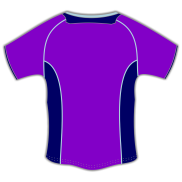 41
Lemon of the Match
Wife takes his car keys, then showed off some unnecessary cricket skills (which didn't pay off)