As I was going to St Ives,
I met a man with seven wives,
Every wife had seven sacks,
Each sack contained seven balls,
Each ball went into four hedges,
Each hedge contained forty-nine balls,
Each half contained thirty-five minutes,
Each minute contained thirty misplaced passes,
Each misplaced pass caused fourteen anguished expressions,
Every anguished expression was mollified by each goal,
Overall there were six goals,
Four for the visitors,
Two for the home team,
A strong north-westerly wind was replaced by showers,
The showers were waist-high,
Also waist-high is Matthew Puddefoot,
Matthew Puddefoot was man of the match,
The opposite of man of the match is lemon,
The lemon was forced to write this match report,
Wives, sacks, balls, hedges,
How many were going to St Ives?
Answer: Unfortunately due to the baffling new road layout of the A14 and a fundamental incompatibility with sat-navs everyone concerned missed the St Ives turning and ended up on the A1 until Leeds and the match was abandoned.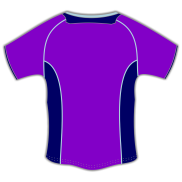 4
Man of the Match
Played a solid game, even stepping up at centre back when required…
Lemon of the Match
Lost his composure in the opponents' D at the crucial time, taking on a volley, swinging, missing, yet somehow winning a short.