We have been playing so well in the past few months (haven't lost a game since October 2019). It was Tom Anns's two hundredth game for the M2s, Jack Chalk's 301st game for the club; all in all good times and then Captain Menzies said, "Guys, how about a picnic at the beach? There is a new beach town in the fens and we should visit it! Heard a lot from Ash!"
So, fifteen of us went off for an hour and a half drive, where beautiful January sunshine greeted us at the beach. CSHC Ladies' 1s were finishing off their party before us and explained how much they had loved the sand. We were excited!
At the start of the picnic, Herbert chucked in a goal just two minutes after our arrival. What was he doing? Playing beach hockey!? Not safe at all! One-nil!
Rest of our picnic was busy building sand castles, playing beach frisbee, flying kites, playing volleyball.
Tom, Marchant, Mariano, Pete and Bhav were busy doing their thing at the back; some say they are good at skimming stones, some say they were doing their own thing but overall they had fun! I heard Menzies saying to Marchant and Bhav after thirty-five minutes, "I don't want to see that ever again! Skim stones but away from the green guys!"
Baggers, Ash, Menzies and Panos in the middle of the beach controlled the Green Big Dog! Once he was under control we had more fun! No-one interrupted our BBQ grill! Someone should take note of Ash's volleyball skills: he can serve fifty meters!
We also had three fast runners and a teacher! The Herbert, Blair and Olli were running so fast on the beach with the ball, they could have injured the Senior Green Men! Not nice! After about sixty-five minutes, Jack had had enough. He dug the ball in at the end of the beach and said - go find it. The teacher knew how to control the party! No one found the ball for sometime!
The party was nearly over when someone from somewhere nearly made a mess of the picnic basket and poured water on our sandcastle. Lucky for us Mike was there - he kicked the ball and the man away!
In the end - we award three points for organising a day out!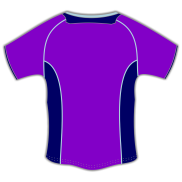 41