South L2s arrived optimistic for their game against Saffron Walden, who had failed to gain a point so far this season. We took a little while to get into the swing of things, against a much stronger Saffron Walden side than the last time we played them, and conceded to go one-nil down after an unlucky short corner and scramble in the goal mouth. We fought back and equalised through some well-worked play in the middle and a pass from Jess F (I think) to Grace, who neatly tapped it into the goal. Saffron Walden very annoyingly fought back and scored again, the details of which I have no recollection of: we were back behind, two-one.
The defence fought hard to get the ball out of our half. It was picked up by Izzy, who drove up the pitch and into the D along the baseline, fell over/was taken out by the keeper, managed to keep the ball on the pitch and was awarded a short corner for her efforts. Izzy stepped up and from top D hit the ball cleanly into the goal. Two-two. Our defence held strong at the back and outletted delightfully to the midfield, which resulted in a goal from Dani A.
We went in to the second half three-two up, but unfortunately conceded two goals. Walden caught us out with a few aerials over our press and converted.
MoM votes were split between Flix for great driving runs, Dani A for her composure on the ball, but was in the end awarded to Sam, who was solid all game. LoM also went to Sam, who texted Izzy saying she was going to be thirty minutes late for the meet time, which she had got wrong by an hour so actually turned up thirty minutes early. She also tuned up without a coat and tried to start the game with her jumper on. Well done, Sam.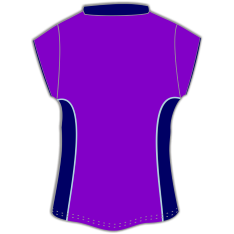 Lemon of the Match
Was a bit cold so thought we wouldn't notice her trying to play in a jumper