Did Anyone Hear, we Played at Lee Valley?
Jess Green
It was a fresh Saturday morning, the temperature was low but excitement was at an all-time high. Today was the day we would be making our debut game on the Lee Valley Stadium Pitch! This excitement clearly caused Jess G some is-shoes, as she was fifteen minutes late and still managed to arrive at Long Road without any astros; what a Lemon. Shout out to Sam for saving the day and providing a spare pair!
Upon arriving at Lee Valley and locating our changing room our captain, Izzy, shared her plans for the formation with a backdrop of a GB Hockey poster; a momentous team talk for our skipper. Hopes were high and we headed out to the Stadium Pitch (did I mention it was the Stadium Pitch at Lee Valley?) Walking out of the players' entrance we felt like pros, imagining our names and numbers being called by the commentator. Unfortunately, we didn't act as cool about this as we probably should have done; a photoshoot may or may not have occurred immediately…
First Half:
First half of the game was well played by everyone. South looked the stronger side, Kendra and Flix had some opportunities in their D, trying to get it past their defence. Nic did some good steps at the back, getting in front of their attackers and being the first to the ball. We managed to get a short corner but Kendra and Grace, who were meant to be taking it, were both off the pitch. Safe to say they were both disappointed.
Grace (later named MoM!) did some great runs, some great picks and was stretching the pitch being a wide option. Jess F had a run at goal, took a shot and continued to completely trip over the keeper's pads. How this didn't deserve Lemon, I don't know (not that I'm bitter at all).
Second Half:
Izzy put some balls to the back post which Kendra was just short of putting away. Sam tactically kicked the ball so was given a green and a couple of minutes to reflect on her actions from the sidelin. This action meant that she very narrowly missed out on getting Lemon two weeks in a row. Lydia made a couple of saves, which were cleared off the backline, keeping the scoreline nil-nil. Aoife did some of her usual runs up the line, utilising her youthful energy and speed!
Jessica Kate at left back made a tackle, ran it up the line and passed to Jessica Kate playing in midfield, who did her own cheeky run and passed it on to Jessica in the front line! Lovely little Jessica transitions through the pitch, if I may say so myself, although slightly confusing when it comes to substitutions…
The next transition was Ellie to Eimear, all the way to Izzy to take a shot. The back four, Aoife, Ellie, Nic and Jess G, worked well together, marking their pesky high players and constantly swapping positions.
Sadly, Wapping got a goal, lifted into the left side from top D. Quickly followed by a second, which in my humble opinion was very lucky. South didn't give up and carried on attacking for the last ten, unfortunately without much success, leaving the game two-nil at the full time whistle.
Shower Shenanigans:
Shower mints were provided and shared by Nic, so we were fresh inside and out.
The door to the changing room was arguably a poor design by Lee Valley, as every time it opened passers-by got more than they bargained for with a straight view to the showers.
Post-Match:
Frustrations at the game were shared, with the team feeling a little hard done by. The game was genuinely very even throughout but unluckily for us, the score line just didn't match the effort
Then we headed up for match teas. Jacket potatoes were passed around and cheese was skimped on by our hosts, to which our captain stood up for her team and went to request more.
Votes were read out, which Jenny struggled to hear over the raucous Wapping team. MoM and LoM were both a very close call this week, with only a couple votes in in it!
Now on to the Christmas social and some regrettable decision making.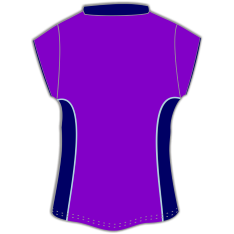 117
Man of the Match
Just an overall good performance