I think it's fair to say we went into this game with something to prove. Our last match against March was a close affair; despite a fantastic team performance, we could only watch as our glorious two goal lead became a one goal lead, a zero goal lead and, with the dying breath of the game, a minus one goal lead. Following the game the general sentiment was positive though, as we felt we had taken the game to the (then) league leaders and given a good account of ourselves. To quote the match report by one Pete Dreuitt, "Heads held high because we'll get them at our place!" So that's what we set out to do.
Arriving at Long Road on a chilly January afternoon, dazzled by the end of the M1s' game (and the low sun), we were cautiously optimistic. As it turns out we had every reason to be, a short corner leading to the first goal of the game, an assured strike from Stu making its way into the corner of the goal. Unfortunately mere minutes later, one of March's danger men found himself unmarked in our D and buried a confident reverse stick strike by way of an answer. One goal apiece it stayed through to half-time. A solid half of hockey with some good link-up play, plenty of chances being created and some great defensive work keeping the opposition, for the most part, out of the goal.
Now I don't remember the exact words of the half time team talk, but I do remember captain John making a point of mentioning how awful losing the game would be. Feeling inspired by this, we came out for the second half determined to get the goals we felt were coming. Straight from the pushback, JJ lofted a sensational aerial over the heads of the awestruck midfield which wriggled its way through the March defence for Jamie to bring down, take into the D, one on one with the keeper and…fluff the shot wide of the post. Oh, what could have been. No matter though, as this was a clear statement of intent as to how we wanted to play the second half. And what a half it was. Sustained pressure on the opposition D lead to our second goal, a shot from Keishi that Jamie took a mid-air swipe at on the goalline but graciously missed when he realised it was going in anyway. This lead to a near-unanimous LoM vote for a 'failed poaching attempt&rsquo.; You can never be too sure, guys…
Unfortunately March also had a swift answer to that one, so once again we found ourselves deadlocked a fair way through the second half. Enter the JJ special (no it's not whatever you're thinking of). A well-won short corner provided an opportunity to execute the routine that currently has JJ as joint top scorer. A swift injection, a strong drag flick and we once again had the lead. All we had to do is keep it. It wasn't easy either; March were determined to get another equaliser, attacking strongly and consistently. Dogged defending pushed away attack after attack, but in an annoyingly Sisyphean manner it just kept coming back into our twenty-three. Finally the whistle went for full time and we headed over the road for some well-deserved victory pizzas.
Thanks to March for an entertaining and competitive game, to Chris for many fine saves to keep us in it, and to the whole team for a great performance. Bring on the next one!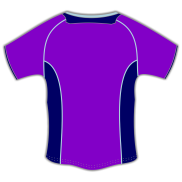 64
Man of the Match
Did everything well...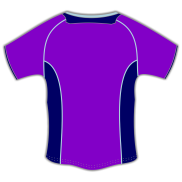 64
Lemon of the Match
... apart from trying to steal Keishi's goal from on the line. Only to connect with nothing but air!