Hockey is a strange game. It's one you either love, or love to hate.
So we are on the back nine of the so-called winter season; round two against all the teams we played in the first half, with teams, players, captains, vice captains and sports pundits (a.k.a. Jan B) reflecting back on previous games as a means of strategizing, formalising tactics, positioning players and drawing conclusions on possible outcomes with the primary intent of edging out a win to secure three points and gain a fragile foothold on the ever-competitive "log" as we know it. With our forthcoming encounter against St Neots being no different, match day soon arrives.
The men's teams are literally bursting at the seams with many, many eager players, resulting in the M4s fielding an impressive squad with lots of players even being forced to play in other teams this week. In particular our very own VC, Rob, sacrificed himself in the name of law and order. Donning his Judge Dredd hat along with co-conspirator umpire, Guy, they set a plan to marshal the game instead.
The game started the same as always: warm-ups, team talk, tactics discussed, everyone gee-up and dialled in, whistle goes and we are off.
The first half was equally matched, closing out with both sides scoring one goal apiece. No surprise. Some good hockey.
Second half ensued and it was much the same as he first. With South and Saints both pressing, the teams worked hard to edge out another goal. The purple warriors found themselves under the cosh with Saints pushing just that little bit more, which secured them the second goal but it was marred in controversy. Or was it really? One of the South players - no names mentioned #coughJayJay - stopped playing in what can only be described as utter suicide, claiming he had heard a whistle. It's a golden rule in hockey: you always play to the whistle and, if you think you might have heard one, keep going until you hear a second or multiple whistles especially when you're defending in the D against three opposition players. That way your keeper doesn't get left out to be strung and quartered… Rookie move, JayJay, rookie move!
Anyway, we all live and learn. Let's get on with it, shall we?
Saints secured a third goal before the final whistle off of a short corner, deflecting the ball into the back of the net past George off of the big toe of none other than…you guessed it, JayJay… Ha ha ha facepalm!
Man of the match was a joint venture between James H, midfield dynamo, and Ben 'Dr Ben Davies' Davies, who skinned the ball with an almighty smash three inches from the line netting South their goal.
Lemon of the match unfortunately could not be decided as there were no worthy moments. Oh well, there is always next week.
Great game, crappy result. Lots more hockey still to be played.
Over and out.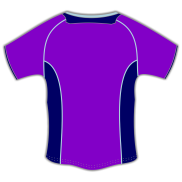 89
Man of the Match
First goal for the club.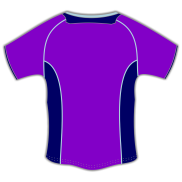 0
Man of the Match
Never stopped running.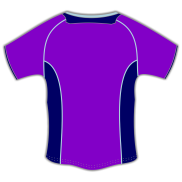 51
Lemon of the Match
It was as if time just froze still…