In the light of the moon, the Southern girls drove across the fens to the beach paradise also known as Long Sutton hockey club.
One Saturday morning the warm sun came up and – pop! – out of their cars came thirteen very goal-hungry hockey players.
They started to look for some goals.
On the journey, Katie and Abi were almost kidnapped by a small army of men and their dogs stranded by the side of a flooded road. They rolled up those windows and drove on. But they were still goal-hungry.
On the pitch, the girls were dismayed, horrified and appalled by the state of the Long Sutton pitch that was brand new but hadn't "bedded in" because of the rain, resulting in the ball traveling at caterpillar speed. But they were still goal-hungry.
In the first half, South put the pressure on, putting in lots of short passes and spending much of the time in Long Sutton's twenty-three. No goals came South's way. But they were still goal-hungry.
As the first half came to a close, South had taken a number of short corners that could never get out fast enough due to the sand to do anything with. It was assumed it was only a matter of time until one went in. But they were still goal-hungry.
In the second half, the girls had: one focused team talk from manager Robs; one or two or three practices of the half court press; one ball to the head for Hannah after it was enthusiastically batted away by the Sutton keeper; one impressive debut for the L1s from Dani A; one million stops by Abi of lifted balls wellied down the middle; one or two good distributions from Kim in the middle; one fracas between Kim, the umpire and Long Sutton supporters on the side line; one ball to the eye and subsequent heavy bandaging for Katie G; one (literally one or two) breaks from Long Sutton into our twenty-three; and one rage blackout from Georgie H after being fouled many, many times (and she spectacularly avoided a card)!
By the final whistle, the score was nil-nil and South had a collective headache!
The next event was hockey teas. With feelings of frustration the girls ate through nice jacket potatoes, beans and cheese and one exquisite lemon and raspberry unicorn Robs McC wedding cake made by Hannah, and felt marginally better.
Now they weren't physically hungry anymore – and they weren't unmatched any more. But they were big angry goal-hungry hockey players.
They got back into their car cocoons, drove across the fens and will wait for one week until they can face their next challenge, attempting a beautiful victory against Bury!
P.S. I'm sure I speak for all the girls in wishing our lovely captain Robs a very happy wedding to Sam on Saturday. Hope you have a fabulous day (although surely you'd rather be at Long Road playing Bury!?!) XXX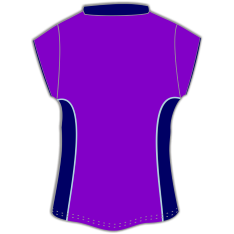 112
Man of the Match
Putting in the tackles, running round and supporting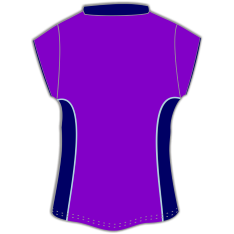 58
Man of the Match
Hero in midfield