But This Time it Really Will be a Green Card
Bella Muras
South met their opposition, St Neots, on a crisp January day, a home game for South which wasn't really at home but at one of the many other astros that Cambridge offers. South came manned with many subs, with most of the squad keen to play this week.
After a rapid warm-up, the umpires signal for the start of the game and we're off, with pushback from South. Some passing in the centre of the field and nice triangles to start with. South make their way slowly towards the St Neots twenty-three. Play continues with interceptions made by each side, both teams keen to win the ball and put pressure on the team in possession. After a few sticks tackles the umpires are calling for both teams to calm it down and threaten green cards for the next offender.
The South striker, Jas, is dribbling the ball towards the St Neots D and in comes a stick tackle from a defender. The long corner is upgraded to a short corner based on the previous warning. The ball is injected by Phoebe and it's a straight pass to Captain Rhi. The short corner is lost through some solid St Neots defending and a sixteen must be taken. South are pressing high and keen to pick up the ball. They're successful and in comes another accidental stick tackle from a St Neots defender. The long corner is upgraded to a short corner for the aforementioned stick tackle warnings. The short is taken but no luck this time. After some play both ways, South midfielder Dani secures South our first goal with a strike. Unfortunately, in quick succession Bella receives her first card of the season after an overly excited stick tackle and sits the remaining couple of minutes of the half out.
It's one-nil at half time.
South determine to make more of their opportunities. They start the second half strong with some great passing through the midfield to get into the opposition's D; South get another short corner. This time Captain Rhi means business and, with a slap at the top of the D, raises the ball beautifully into the back of the net: it's a goal!
The South defence is putting in a good shift and the ball doesn't get through just yet, with possession returning to us. A pass from a defender to midfielder, Tabby, and she runs it up to the attacking D, passing to Anna who gets the final touch and a goal is scored. This happens again, this time with Jas getting the ball to the D and passing to Anna, who claims the final touch from the left post. A few short corners later and with play all over the field, South manage to secure one more goal by Jas running it into the D and passing to Anna on the P spot for the finishing touch. It's a five-nil finish.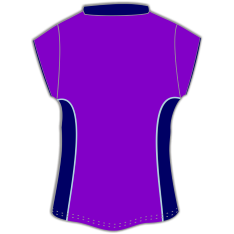 142
Man of the Match
Ready and available to put away the great attacking play from the team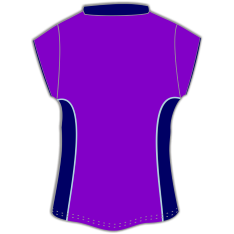 103
Lemon of the Match
Green card confusion