Pre-Game
What Rebecca described as a very serious team talk.
Warm up.
Tactical choosing of the far end of the pitch due to the sun.
Sam stole Paul's bag.
1st Half
Strong; representative of our performance against Hertford the week before.
Great distribution from Nic and Ellie at centre back.
Good attacking of the wings from Grace, Aoife, Rebecca, Sam and Charlotte.
Jess W and Lauren held solid in the middle.
Strong shots on goal from Jess F, Eimear and Izzy, but Bedford's keeper made some good saves.
We went one-nil up sometime mid-way through the half. Reverse goal under the keeper as she dived from Izzy, via Jess W.
Slightly too much passing to the opposition (we just like to let everyone play).
Half Time
Jelly babies.
Chat from Paul about aforementioned passing to the opposition. Encouraged to stop doing that as it isn't very productive for our own game.
2nd Half
Not our best effort and Bedford stepped up their game.
Continued to pass to the opposition.
Jess W managed to give one of the Bedford players a piggy back.
Conceded a short in the final two minutes, which is how we drew with Bedford the last time we played them. Thankfully this was put wide.
Paul urged us to keep control, shut the game down and hold out for the win, which we managed.
Final Whistle
Paul happy.
Team happy.
Commended by the umpires on a very friendly game of hockey.
Very tired legs.
MoM - Jess W. Great running, intercepting, distributing and annoying of Bedford's centre mid. Set up the goal.
LoM - Izzy. Delayed push back in the second half to announce to the pitch that I didn't have my mouthguard in yet. Failed to concentrate for a sixteen and only realised the ball was coming to me when Sam shouted (received and gave a good pass I might add) and then subbed myself off in a strop after failing to do anything useful with the ball I had about three days of time on. Votes also for Sam for stealing Paul's bag.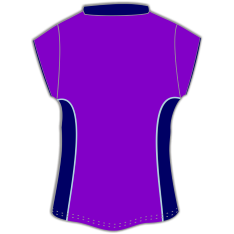 86
Player of the Match
General shining star.
Lemon of the Match
Lack of mouthguard, lack of concentration, subbing herself off in a slight strop.