I am writing this match report as the deserved Lemon but, having thrown Nic under the bus with the rest of the team, she got it overall - no regrets.
We arrived at East London and all managed to locate the correct car park this time around. We arrived at reception and were directed to a very green changing room. With all players assembled we headed out for a park run-style warm up through the forest (possibly an exaggeration, maybe just a few trees) next to the pitch. We then continued our warm up inbetween a pair of shipping containers (scenic). We introduced Maddie and Saskia to 'What is the person next to you going to do well today?' and headed back to the pitch. Jess F, I am told, got hit in the foot during the warm up, although I didn't see this, and apparently so did Ellie. Must encourage my team not to injure each other before we even start playing and possibly need to pay better attention.
The game started (and continued) very evenly. Both teams took a little bit of time to get into their stride. We had some strong outletting from Maddie, Aoife, Charlotte and Ellie and good drives up the wings. Saskia took to her new role as forward (she is usually a defender) with gusto and worked hard creating triangles. Aoife managed to make the crack in her stick a bit bigger and Bryony saved a flick without looking like she tried too hard. At some point in the first half the slippy pitch got the better of me and I found myself on the floor with a bruised bum and ego. This was my first Lemon-worthy offence. Jess W was a delight at centre mid as usual, Rebecca was strong up the wing and Grace played an outstanding game (and got several MoM votes for it) with stitches she acquired after Wednesday's training session - again must discourage injuring each other. Sam started the game without a mouthguard (classic forgetful Sam) although played on until she subbed off and located it. We had some strong runs up the pitch from the forwards, Jess F got on the post and Eimear battled hard against a strong defence. East London possibly had most of the game in the first half, and scored (I think from open play, not really sure). We kept our heads and continued to play pretty good hockey.
We went into half time determined to come back stronger and put more pressure on East London (who I was incorrectly accused of referring to as Wapping, despite it being pretty obvious we weren't playing at the national stadium…). We got through one of our five packets of jelly babies (Jenny got drunk a few weeks ago so went slightly overboard) and headed back on. East London (not Wapping) scored again in the second half – again, I have no memory of how this happened – and we reset. East London's keeper pulled off an insane save from a drag flick whilst lying on the floor and I got my first green card for the club and my second Lemon-worthy offence. We kept working East London hard and they looked noticeably nervous. We won a short corner and came up with a tactical plan that we didn't actually pull off. I was meant to slap the ball to Jenny on the post but actually put it in to the goal instead. My third Lemon-worthy offence was not realising that I had scored. We had five minutes left on the clock and kept pushing ahead. Everyone battled right to the end but we just couldn't find another goal.
MoM went to Bryony for another brilliant game and great saves. Jess W and Grace also got votes for their work rate in the middle. LoM went to Nic for dropping out of the game so she could watch Ireland play rugby. Sam also got some votes for the mouthguard issue and nearly forgetting her stick - she only realised when being picked up and seeing my stick in the boot… I also got some Lemon votes for aforementioned issues.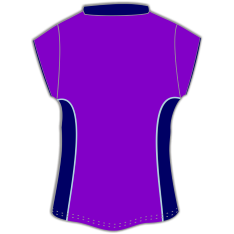 GK
Player of the Match
Saved loads, including a penalty flick