Dawn had only just cracked as we met for our penultimate away game of the season, the much-dreaded inter-county expedition to Louth. Determined that nothing would get in the way of our game plan (get there – win – come home), we set out confidently through the wilderness. We stumbled at the first hurdle however, as somebody had inconsiderately decided to rearrange the roads since JJ's satnav was forged back in the Dark Ages. No matter, we ploughed on through endless farmlands, survived a brief encounter with a diseased Greggs, and all got there in the end. Most of us even brought the right coloured kit. Our warm-up consisted of practicing our short corner routines whilst the opposition watched, and Rob telling us his plan for if (when) we picked up cards. Finally, nearly four hours after meeting at Long Road, we started actually playing hockey.
Early pressure got us tantalisingly close to the Louth goal, but time and again we found ourselves unable to put away our chances. We kept working at it though and eventually Rob decided enough was enough and found the backboard. With the game won, we decided to rest on our laurels and start coming up with conversation topics for the way home. Unfortunately, our opposition were still playing hockey and decided to score one of their own. This woke us up a bit, and straight from the pushback we executed a lovely three pass move that found Jamie at the top of the D, who suddenly remembered which side of the post he was meant to put it. At two-one it wasn't plain sailing. Louth had periods of sustained pressure that would have found them an equaliser without some fine saves from Mike. We were also given the opportunity to put our card contingency plan into action, with greens handed to Peter for outmuscling the young opposition, and to James for accidentally disagreeing with a decision out loud instead of in his head. Luckily we made it to half time with our lead intact, and took the opportunity to regroup and reflect.
Knowing that we were on top, all we had to do was calm it down and keep pressing our advantage. For the most part, that's what we managed to do, with our few nervous moments in defence outweighed by our attacking effort. Our persistence was rewarded with goals apiece for Jamie and Oli, made possible by a great effort from a bare-bones eleven who, barring time on the naughty step, never slacked off. Job well done all round. Having emerged victorious, all that remained of our odyssey was to get back in our cars and try and make it home before next week's fixture. Special mention to MoM Jonny, who provided a bevy of great attacking runs despite attacks on his stick, ankles, and will to live.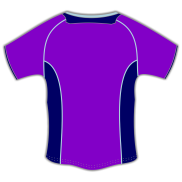 64
Man of the Match
Two more for the goal machine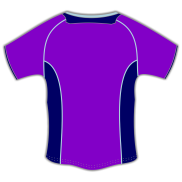 0
Lemon of the Match
What do you mean, you don't read Rob's emails?!?