Roses are Red, Violets are Blue, Lemons are Yellow and Some Hockey Cards are Too!
Dan Image-Flower
So a healthy fifteen of us turned out to battle Storm Dennis and the men of Bourne Deeping.
The reverse fixture had come after the Rugby World Cup debacle between England and South Africa, where Bourne had very graciously plied us with tea and croissants before the game to try and slow us down. A narrow two-one defeat meant we were up for some home turf revenge.
As none of us were looking to do aerials in this kind of weather (attach them to roofs or throw balls) the game commenced with captain John Gourd opting to go against the wind in the first half (he must have had a cunning plan).
From the off Bourne Deeping were clearly a well drilled side and had South on the defensive for some time.
As many of you may be aware, in the twentieth century the Berlin Wall was designed to stop free movements from East to West Berlin. In the twenty-first century, we employ Dave Monck in a similar role as sweeper; he prevented (Jason Bourne-Deeping) from crossing the D and managing to break down many of Bourne's attacks.
South managed to counter-attack with Dan Image-Flower linking up with Jamie Coltman, passing a blinding ball through the Bourne defence, with Oli Weston, battling against the 30mph headwind, missing it by a whisker.
Continued pressure from (the Bourne Identity) and a number of missed tackles led to a goal line scramble after goalkeeper Mikey had denied them several times. Unfortunately, Bourne were in the right place at the right time. One-nil.
South continued to press on the counter with several balls fired across the D by Alex P, but unable to be converted. A well taken short corner close to half time meant the visitors were looking comfortable at two-nil.
Captain John Gourd did his usual half time team talk, and his threat of decimation appeared to motivate the team to take the fight back to Bourne. It seemed to work! This was a different team from the first half. Concerted pressure and repeated counter attacks from Stu and Peter Creed gifted South with a short corner which was ably dispatched by Dan Loy (perhaps Captain John's strategy was working after all).
A mistake by the visitors defence allowed Dan Image-Flower to steal the ball and slice through the defence, only to be stopped by a goal line save by the keeper. Bourne were starting to look worried. Additional concerted pressure led to another short corner. Up steps our South African short corner flick specialist, JJ.
The ball comes out, the wind takes it (Jan's offer to put a finger on the ball to stop it moving was considered but rejected). JJ launched the sprawling ball, but unfortunately it strikes an Bourne player. Short corner two.
Dave Monck pushed the ball out (some of his best work of the day), the ball once again is half stopped. JJ doesn't launch this one, rather tickles it towards the goal. The keeper is clearly completely shocked by this slow, ponderous ball coming straight at him, and is helpless to react as it goes straight through his legs. Two-two. The win is here for the taking.
Both sides continued to press with South having the better opportunities. Another JJ short corner (this one going like a rocket) just missed the post.
Dan Image-Flower then let his frustrations get the better of him and in an unprecedented show of emotion cast his stick away and was asked to sit down by the umpire to calm down.
Another JJ short corner rocket struck one of the X players in the head, but South were unable to find that third goal from the follow up short.
Two-all the final score. 'It was a close run thing.'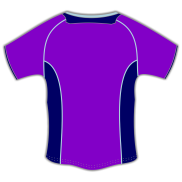 30
Man of the Match
Apparently only getting 2 MoM votes warrants a mention