There were some challenges in finding the venue for those of us who aren't a fan of using a SatNav and are totally unaware that the A14 now travels in a completely different direction. For others the challenge was more around getting in and out of a car via the right door - clearly a car with more than one door presents too many choices (not that I've ever come across a car with only one door). Then there was the stress of a shortage of toilets (two cubicles for two squads of ladies is not a great situation and, after all of that, we had to find our way to the pitch…
Initial hurdles eventually overcome – and Rhi's squad all gathered – the game started well. Lots of play in our attacking half and even some switches across the pitch. A number of great balls into Anna at left forward but sense of direction was not going well for her today, with shots just wide of the left post and efforts to scoop saved on the line by the St Ives defence. Reward came mid-way through the first half when Jas's strike found the back of the net. Another followed shortly after when Irina ran the ball just short of the D and managed to find Erin on the centre spot, who slipped the ball between the goalie's feet. Then, just before half time, after a great run down the pitch, Jas found Irina in the D, who slipped the ball past the goalie.
Half time came and allowed St Ives to regroup. They crowded out the second half and thwarted our efforts to move the ball into space, and our finishing in and around the D wasn't clinical enough to find the goal again.
Overall it might not have been our best performance but, hey, we came away with a three-nil win and there was lots of positive stuff. We are now trying to move the ball from side to side and play the ball into space. MoM went to Jas - such great runs and skill. Nominations also went to Phoebe and Jess for great defending, to Laurie for distribution and for Irina for her attacking play. Whether or not it was our best performance there was no question about team spirit and, as well as the efforts of our MoM nominees, there were gazelle-like runs from Erin. Great work in the midfield from Rhi, Louisa, Kath and debutante midfielder, Bella. Emma and Lucy worked tirelessly to win the ball back, there were some great saves from Lydia to keep the goal difference in our favour and not forgetting the great shots from Anna…
At the end of the day, we had fun, we were well behaved (no cards) and we won. Then we topped it off with sausages, chips and baked beans… And in case you are wondering, Anna did get lost again on the way home…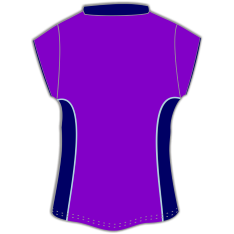 64
Man of the Match
Super forward play and got herself a goal this week after setting up so many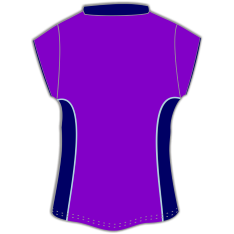 142
Lemon of the Match
Took a slightly longer route to St Ives, visiting half of Cambridgeshire