What with myself being 30 minutes late (guaranteeing a few LOM votes) , I cannot accurately say what went down in the team talk but I'm sure it was rousing, with clear aims what we needed to achieve in the game and a reminder to have lots of fun! With Storm Dennis making his presence more and more known during the warm up, we stepped onto the pitch after the ladies derby to face a Royston 2's team with a few unfamiliar faces.
With South attacking into Dennis' gusts in the first half it made for a tiring half but despite the challenge there was great ball pace and attacking runs, notably from Jas who got MOM. Once settled into the rhythm of the game, South appeared to be the more dominant team with majority of play in Royston's half. Tabby and Saskia, the two mid's playing on the wings had fantastic games slipping past Royston players and getting the ball up to the forwards. Royston managed to get a break, with a strong hit through our defence and great shot on goal, they managed to go 1-0 up. Time to reset and with captain Rhi, as ever, solid in the middle backed up by Louisa who distributed the ball beautifully, South had more and more chances on goal but unfortunately no conversions. Shortly before half time, South were awarded a short and managed to get the ball to hit the backboard, unfortunately off my leg.
Half time and uncharted territory for us, being 1-0 down.
Dennis' winds picking up pace, the second half started with him backing us up. The defence had learnt their lesson from the big hitter and nippy mid's from Royston and closed them down quickly. All pulling together with some cracking saves from Ana and Hannah and Jess B ensuring no one snuck down the sides. Phoebe, Lucy B and Laurie all playing through the back line giving supporting options meant South kept a clean sheet in the second half. Once again the South mid's kept the ball pinging up into the offensive half. The forwards, Anna, Irina, Jas and Laragh kept testing the opposition with many short corners but again unfortunately didn't convert. Our goal came from Anna who got the ball and skilfully avoided the defence and managed to flick it up and over the goalies paws to level us, 1-1. With some more strong chances, South were unlucky not to get another and the score line not reflecting the flow of the game, finishing with a draw.
Special shout out to the four legged support we had who joined us back in the clubhouse, one of who managed to pull me over in the search for pizza, putting the nail in coffin for my LOM award. Overall a great team effort but unfortunately not so successful on capitalising on opportunities.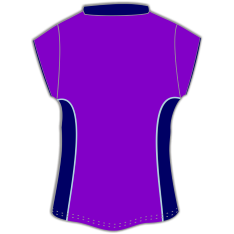 64
Man of the Match
Running like the wind in the wind