Storm Dennis was just getting interesting as we arrived at Latham Road to play Wapping 3s. I turned up an hour early. This is because I am really keen. Not because I can't read the time. I promise. Apparently, this deserves the forfeit of writing the match report, despite not actually winning the most Lemon votes! (Thank you, Jess Foord, for spilling the beans – I will remember this.)
The game started well. Jess W, Saucy Sam and Dani were making a flurry of great attacks in the midfield and our defense, Jess G, Nic and Ellie, were fighting tooth and hail at the back. The forwards were cooking up a storm in the D and causing havoc for the opposition.
After a drizzle of short corners where Izzy's drag flick sadly just mist the goal (edit, there was no drag flick but I am leaving it here for the pun), we eventually hit gold at the end of the rainbow. From another short corner Grace hammered the ball home after Izzy's shot had been deflected by Jess F and rebounded off the goalie. Despite this, Grace didn't miss out on a Lemon vote. What falls but never hits the ground? The temperature…and also Grace, who apparently tripped over and "mounted" a member of the opposition. Someone with less style than me would make a joke here about seeing you next fall. I will resist. However, in Grace's defense Izzy, too, gained a Lemon vote for also making friends with the floor, although she protests that this was unfair as she fell whilst slapping the ball which got to its intended destination. Send me a postcard on your next trip?
Towards the end of the match, play started to get a bit fogged down in our own half and the opposition scored from a short corner. Straight strike. I don't know weather to admit this, but it was a very nice goal. Nevertheless, we didn't let this rain on our parade and continued to hold off the promotion-contending team till the end of the match, while also making our own counter-attacks.
For our person of the match, Jenny, playing hockey is a breeze. Her hard work and determination all match saw off many of the opposition's attacks and created lots of opportunities up front.
It did start to rain cats and dogs (sorry) and new 2s' mascot, adorable puppy Fizz, made an appearance despite the weather (unlike Sinead who was nowhere to be seen). With a one-one result it wasn't exactly raining goals, but we had a really fun match and have definitely caused some turbulence at the top of the league table. Great time had all round. MoM for Jenny with votes for Flix, Loopy and Grace as well. LoM votes for Dennis, Sinead, Izzy and Saucy Sam (and not, might I repeat, me)! Edit - there was a vote for Rebecca, but we decided as a team that everyone was bored of reading match reports from Izzy and Sam.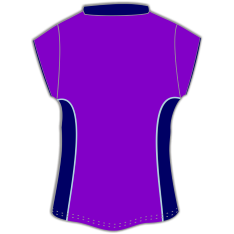 0
Lemon of the Match
So keen for hockey she arrived an hour early.