The Banter Bus:
The banter bus is a metaphorical term used to describe the activity of going to a place of interest with banterous intent. It could also be used to ask someone if they want to partake in some meta-whimsical behaviour.
The day began with a brisk cold but a charming sunshine to keep spirits high. This was one of the rare occasions where most South members (sorry Rhi) awoke feeling rather fresh amidst their Dry or Damp January. A perfect presetting for banterous decorum.
Banter Merchant Marchant was driving the Banter Bus and collected Blair first on his travels, followed Harry Lewis, keen to add to his ever-growing goal tally (even if that tally is filled with indoor goals) and finally Robyn Murray who knew where the banter was at and therefore keen to board the bus.
The journey went swimmingly, with banter flowing as smoothly as one would expect on the aptly name "Banter Bus", all the way to the Stortford pitch. This pitch could be best described as 90% very playable and 10% very not. Never the less the game got underway with good intensity shown from both sides. This continued on as such until Jess Foord put in the first goal of the game for South. A shot which could have been stolen by Blair, however it was left to roll in showing us that he is in fact a great guy. Stortford unfortunately equalised making it 1-1 and meaning both sides had regained fighting spirits for a win. Anyway the match went on, mistakes were made, and it finished 1-1.
Moving on! The Banter Bus was reloaded for a sequel best defined as "2 Banter 2 Bus" (Forced title, I know but deal with it, I'm writing the report not you) taking us to Stortford's rather swanky new sports building for teas. This was rather nice, although maybe not the best planned location as it had large glass windows placed directly in line with where hockey balls are hit at, often at a rather high speed. However shout out to the match teas which were so good they inspired Bailey to purchase a second set. He is a growing boy, though maybe not in height, but nevertheless nutrition is always important. The votes were in, Seb won man of the match for a strong performance out of his natural position and Blair was given lemon for the previously mentioned mistakes that were made during the game.
It is important to note at this point that even when it is not mentioned it is fair to assume that continuous banter is being had be all those on board the bus.
Finally the Banter Bus was boarded once more in the 3rd instalment of course names "Banter Bus: Tokyo Drift". This time there was a twist, whilst the three boys desperately wanted to return home and relax, each was bullied into a stop-off at McDonalds by Robyn Murray craving a McFlurry. So the boys begrudgingly went to Maccies as Harry Lewis begrudgingly bought himself two meals. Finally the banter bus returned to Cambridge and each Banter Merchant returned to their homes to do their own banterous bidding. A truly great day out. Sorry did I say great, I meant banterous.
For those of you who would rather I spoke more of the match than the banter bus. A picture tells a thousand words, please see below: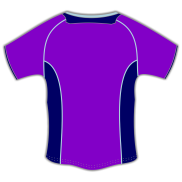 20
Lemon of the Match
See photo