Hello, it's me. Again
So far in friendlies we've taken on: a prem side, lost. A div 2 side, won. A div 1 South side, drew 1-1. It appears we are in the right league! It was a warm, early start at Letchworth Garden City and we were all complaining of the niggles we'd picked up from Thursday evening match. Mainly tired legs and bite marks.
Letchworth started off with a half court press which if I'm honest, we struggled to penetrate. Their goal came from one of my many poo passes which ended in a deflection into the goal. We fought back and worked hard to earn ourself a short corner which landed from a save to Izzy who flicked it for Han to finish. This all happened in the first 25 mins. The rest of the match was a grid lock with some great passages of play from Katie Cooil, using her hit to transfer the ball well (the most effective thing I did was drive her to the game...) linking with Han in the midfield and Alice, Robs and Jess in the IF. We battled hard, defended with George's x2, Katie, Amalia and Jenny working tirelessly to keep the opposition at bay.
Thanks also to Haz and Robyn for coming to support.
And I will sign off with a bit of Adele... if you know, you know.
Hello, it's me
I was wondering if after all these minutes you'd like to meet
To go over everything
They say that time's supposed to heal ya
But I ain't done much healing
Hello, can you hear me?
I'm in Lolworth dreaming about who we used to be
When we were younger and free (!)
I've forgotten how it felt before the world fell at our feet
There's such a difference between us
And a few miles
Hello from the other side (of the A14)
I must've called a thousand times
To tell you I'm sorry
For everything that I've done
But when I call you never
Seem to be home
Hello from the outside (of your house)
At least I can say that I've tried
To tell you I'm sorry
For shouting at you...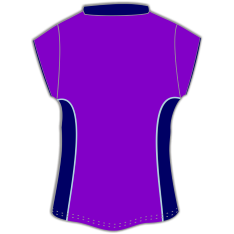 58
Lemon of the Match
Massive Explosion