First win for the new L6 team!
A great result this morning for the new L6 team in their second friendly match of the season against Braintree 3.
It was a lovely clear morning; the sun was shining, and ours was the first match after juniors training.
As we were checking that everything was in order on the pitch, acting L6s captain Nicole was missing, because she forgot her hockey stick (!!) and had to go back home to get it! Luckily, she doesn't live too far away and was back in no time to fill us with motivation and direction.
The match began with some excellent passes between our midfielders Sophie, Fi and Claudia, and forwards, Sarah, Nicky, Isla, Iona and Bex. The sun must have been shining really brightly as Bex played the first quarter with sunglasses without even realising it, securing herself as Lemon of the Match!
As the game continued to unfold, it soon became clear that we were doing something right, maintaining much of the possession and playing mostly in their half. Iona worked very hard in front to create many chances and it did not take long before left winger Sarah scored our first goal, which was a relief as we had, admittedly, many unsuccessful attempts.
The 2-0 was secured before the end of the first half, when Player of the Match Isla, who was debuting for the L6s, scored our second goal with an insidious shot from the right edge of the box to the opposite corner leaving the goalie helpless.
Then was half time and, of course, we missed our usual several rounds of Haribos (boo!).
We started the second half of the match confident of getting a result. In defence Rebecca, Nicole, Laura and Annabel were closing all gaps while our forwards continued to make some strong runs on goal, again playing mostly in their half.
Our friendly opponents had a couple of counterattacks with one resulting in a short corner. This gave our goalie Cassie the opportunity to show off her skills with a dramatic save to her right using the stick!
It was Nicky to score the last goal to make it 3-0! A certainly well-deserved first win for the L6s!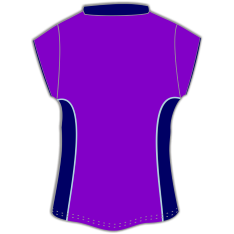 96
Lemon of the Match
Wearing sunglasses