Hockey fun in the sun
The L6s third home friendly started well with sustained pressure on Ely's goal and what seemed like dozens of short corners from South, but no score. Ely scored a break away goal, slightly against the run of play. Shree had a great game in defence with lots of well timed tackles and interceptions winning a well deserved player of the match award. Ann was just one vote behind for a fantastic debut game. Nicole collected a few votes for another energetic and committed game in midfield. There was great play from Emma and Vicky with so nicely timed runs.
1-0 down at half time, we just needed to up the energy levels (despite the heat). Nicky scored twice to bring us into the lead. The final goal was an unfortunate (for us) equaliser from Ely. Their forward was chasing a ball hit from outside the D which didn't look to be within her reach but she got a touch just as it reached the line. The final result was a fair one and reflective of the game. Thank you to Ely for a really enjoyable and friendly game.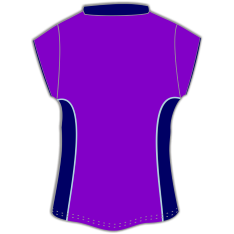 83
Lemon of the Match
Went to the wrong side of the pitch for the restart