It was a wet and gloomy afternoon [a dark and stormy night, surely? - literary Ed] and it got gloomier for the home side very quickly with the average age of the midfield and frontline of the opposition about 17 years of age.
It told. The skill levels for all of them were so high, it's a wonder what they were doing in this league? That it was six nil at halftime and not a surprise. Seventy five percent were scored from short corners [erm, 4.5 goals were from shorts?? - maths Ed], they were well taken and a well deserved lead.
Second half much better for us as only lost it 2-0. A great improvement.
We knew this league would be harder than 6NW(s), but we know we can compete as the m4s can vouch for... I think when the youth and older and new players to the team get it will be a different story.
Great credit to the visitors; they were humble in victory and gentleman to go with it. I expect every team who face them will have a very torrid time and I believe if we have a full season they will be promoted if they keep going like they are.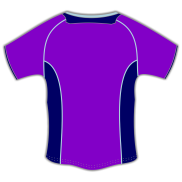 110
Lemon of the Match
Standard