We get knocked down but we get up again ... you're never gonna keep us down ... but we might have a good whine about it...
Stu Creed
Somewhat disorientated by the Sunday fixture and their 8-0 humiliation the previous week, the Men's 5th were nevertheless keen to bounce back strongly. Bottom of the table March 2nds at home seemed the perfect opportunity, but March 2nds had other ideas.
The game started well enough with South getting the better of the play and were rewarded with a couple of short corners. It was then against the run of play that the skilful March midfielders broke through and earned a short of their own. A bullet to the bottom corner and they were 1-0 up.
The rest of the half was an even though increasingly rough affair, loosing Alec to injury. Both sides created chances and had further shorts, the March keeper in particularly excelling. But then Thomas (joint MOM) stole the ball near their D. A foul in a shooting position left the umpires with no choice than to award a penalty flick. Peter Finding stepped up and deceived their brilliant keeper with a slow ball on the ground under his dive and South were 1-1.
Moments later it was 2-1 after a neat move in which Thomas passed to Peter then Stu who launched a missile that was brilliantly saved. Incredibly, Peter (joint MOM) pounced on the loose ball and launched a missile of his own which was heading in before faintly skimming off Rob's stick. This time their keeper had no chance.
Half time was mostly spent encouraging us all not to criticise each other and encouraging me (LOM) not to getting too stressed by the high physicality of the game. The high intensity of the game and desire to win was strong amongst us all.
Strange team talk, but it worked. South came out to play some excellent hockey. Confident to play it round the back, James, Jan, Martin, Nev and Jan were a well disciplined machine. Dominating midfield Tom, Peter, Ben, George and Stu kept the strong March midfield at bay and up front Thomas and Rob kept threatening the opposition goal with occasional short corners. But it was in free play that Ben finding himself top D short strongly only to be denied by the ever present March keeper. This time though the ball became stuck between his pads and seeing the opportunity Rob Barton pounced, got the ball free and despite further frantic saves, somehow Rob got the ball over the line 3-1.
As expected, March then pressed hard and created opportunities, but South kept attacking too. A highlight being a South 2-on-1 attack with Peter breaking through ahead of play looking to receive a pass in the D before a coming together took both players to ground. The pandemonium that ensued resulting in only a bully.
Taking this sportingly, South continued to soak up growing March pressure. Eventually though after a rare lapse in concentration at the back, one of their players hit a tremendous shot from a narrow angle past the otherwise faultless Michael in goal 3-2.
Could South hold on? Indeed they could. Confident, passing, controlled hockey was the theme of one of the best halves the 5ths have played. Bounce back completed. Bring on next week!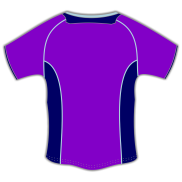 60
Player of the Match
Carried on running for the entire match even when play was at the other end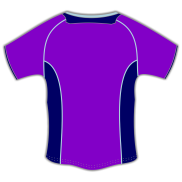 108
Player of the Match
Carried on competing throughout the match even when we were two goals ahead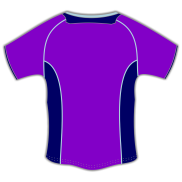 62
Lemon of the Match
Carried on moaning about being tripped even after we scored the second goal