When the Captain said to aim high, that's not what he meant...
Oli Weston
The pre-match warm up was dominated by a discussion of the brilliance of Rory Delap's throw-ins in football, rather than doing any particular warming-up. This showed at the start of the game as Bourne Deeping 3s quickly put us 1-0 down. However, South soon woke up and found ourselves dominating the game with constant pressure in the opposition D but missing the final touch at the back post. This came midway through the first half as Jimmy 'Adama Traoré' Wood flicked the ball from the baseline to Joe who, despite receiving the ball just behind him, was able to hook it home. The score remained 1-1 for the remainder of the half despite continuous attacks from the 4s.
With Bourne only having 11 players their tiredness soon set in and, combined with our strong defensive play, they never really threatened in the second half. The second South goal came from Jimmy once more ploughing down the wing and smacking home from an acute angle. Soon after, following another Jimmy run, Joe squared the ball, via the keeper, to Jamie who found himself in acres of space to tap in.
At this point, the game was moving strongly in our favour and, with the midfield keeping the ball in the opposition half, another chance for the forwards was likely to come. Sure enough, this did happen as Joe threaded the ball through for Oli to be left 1 on 1 with the keeper from the top of the D. With Bourne's keeper coming out and closing down the angle the best option was surely for a delicate chip into the goal. Now, after having attempted an aerial in the warm up which nearly hit Jimmy on the head, you would have thought a lesson would have been learned about control of the lifting ball. However, this proved not to be the case as the ball was flung up well above the goal and high into the metal fencing behind; a well-deserved LoM moment. South then did find their fourth through Shin, who waltzed into the opposition D and shot hard into the backboard.
Great team play led to a much needed win in the 4's race for promotion. MoM deservedly goes to Jimmy who singlehandedly tired out the Bourne Deeping backline with his inhuman speed. Special mentions to Jim and Matt who worked hard in the midfield throughout the game to win the ball and distribute it all over the pitch.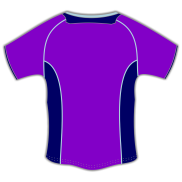 102
Player of the Match
Running rings, and rings, and rings around the opposition.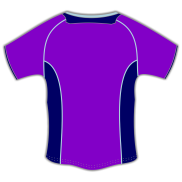 85
Lemon of the Match
A shot at the goal, if the goal was situated on top of a double decker bus.