Our pre-season friendly with Ely was a 2-2 draw so this game could go either way, so with a strong team and plenty of subs we were feeling positive and confident of a chance to get our first point(s?). South started strong with most of the attacking play in Ely's D and the continued pressure was rewarded with a goal from Nicky Simler. Ely equalised from a break (slightly against the run of play at this point). South kept fighting back and Nicky brought us back into the lead before half time. Our attacking force was strengthened by the addition of Hannah Dixon in attacking mid who had a great debut game for South, driving up to the D and supporting the forwards. Another excellent first game was had by Evie Howell, making repeated strong drives and runs up the line and into the D.
It was noted at half time that going behind seemed to fuel Ely's motivation and determination, so it was vital for South to keep going with everything to play for. There was excellent midfield play from Rhian O'Connor, Liz Dunsby and Emma Larner, with some strong passes well delivered and trapped. Annabel Wilson had another great game in goal, showing great calmness in covering hits into the D and some well-timed dives. Nevertheless Ely managed an equaliser and then took the lead with an impressive shot into the top of the net that almost went over the top. Come on South, we can do this….yes we can. Nicky hit in the final goal to equalise and complete her first hat-trick for South. Our final new player, Ciara, also had an excellent game in defence, in particular some great tackles to deter the Ely attacks towards the end of the game. Anna Carden did a great job with channelling and jab tackling their forwards.
A great game and as we continue to come together as a team, more goals and a win can't be far away.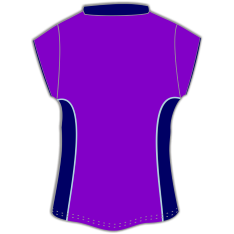 87
Player of the Match
Hat Trick!