Why is it that some things never change? South are almost the only club where it seems (apart from the M3's this season) that they play a 60-minute game. The first ten minutes being an extension of the warm up where it doesn't really count. Unfortunately, England Hockey and the FIH have a different spin on this and are firm and adamant that indeed a regional-divisional match is 70 minutes in duration, much to the chagrin of the Men's 5th XI.
As you can guess, the first ten minutes were terrible. Some soft penalty corners were punished with the opener. Then some football in the circle from the usually unflappable Martin Grove, followed the 2nd goal. Tough breaks indeed for a side that is beginning to get comfortable in the division, South collected themselves and fought back into the game despite being really against it. Tom South* weaved his mazy run into a crowded circle and a looping deflection of the goalkeeper allowed Thomas Grove to tap in an inch from goal 3 foot from the ground.
Half time allowed for the usual free for all on opinions to why we were good and bad. A change of formation was the key and a switch to a more like-for-like 4-3-3 to shake up the middle of the park.
There was considerable progress made from the switch and moving forward it could be the key to helping South stay higher up the table. Nev Warren found fortune to be in not-so equal measure in the half with a penalty corner that was very lenient on the tackle half-up his stick and the goal scoring attempt that was suggested he had "jumped" three foot in the air to touch the ball with his feet. He would have no doubt been delighted to have achieved such a spring bounce in his early years, let alone into his forties.
Peter Finding and Jim hall had to up their game due to the unfortunate back spasms of Stu Creed. Stu had been having a good game until his back went during a normal forage into the circle, we all wish him a speedy recovery.
The game was petering out with Bourne Deeping seeming taking an age for simple 16-yard hit outs and side-line balls, but South were determined and kept fighting despite the match being only seconds away from ending. Jan Brynjolffssen, had taken comfort on the wing again despite technically being our right-back, and it was the reason we gained the draw. His pirouette and turn (obviously learned from training this season), flicked into the air and hit a fallen defender on the leg (who was almost lying down) resulting in a penalty corner. With a minute to go and the pressure on, Nev Warren finally injected a ball of real quality to the beast that is the Monkosaurus. End result, damaged backboard, the elation of all yellow-shirted players and level on points with Cambridge South 4th XI (after playing a game less).
Postscript – It is tough world in the world of the Men's Fifth XI at Cambridge South HC. Meeting for away games is more ad-hoc and lassaiz-faire than other teams**. Nev Warren met at 12:30pm (15 minutes before the scheduled start time). Headed to the pitch and messaged everyone where they were as he had turned up late to his first game a month earlier. Learning that his "teammates" had already organised lifts, he was stricken to see their charity extended to awarding him lemon for travelling 50 miles in a car that was lighter than an envelope in a downpour. Such is life and fate.
[*Clariying note to all readers: technically this might have been Jim Hall's mazy run - at least he claims so.Tom was possibly dozing - Ed.]
[** Clariying note to all for the future: technically there was no official team meet (the England Hockey recommendation is to travel independently where possible), just a requested time by which to depart Cambridge for those travelling from there - Ed.]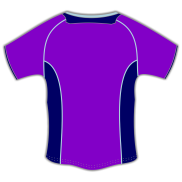 34
Player of the Match
Turned up and did the tough stuff when it mattered