After what feels like many long months on the road in a land far, far away (Norfolk!), the L1s were finally back defending their Castle Long Road from yet more aggressive invaders from the North. Appropriately for the day, we were playing Norwich Dragons in the torrential rain.
An appearance from Dave's mystery guest coach Nigel D'Cruz (South are going up in the world) at training inspired much pre match talk of today – I'm just going channel my inner Nige. One of the scariest sights of the day however was still captain Kim's battle scars from an earlier clash in the North, hoping some Halloween magic heals it soon.
Some highlights: Izzy MP's first goal for the L1s – a shot off the keeper that found its way over the line; bewitching play from Robs M and Jess linking up defence to attack; enchanting runs from Haz at the more defensive Dragons, finishing off one such run with a goal from a sinister angle. 2-0 up! Dragons fought back hard however, scoring from two short corner deflections. At 2-2 Izzy decided to stop messing around and just decapitate the keeper with a reverse stick strike. Dave/Nige' would be proud. Sadly off the helmet and over the crossbar – the L1s are getting a reputation in the north for taking out keepers.
MOM votes went to Laragh for a magical first game and slaying many Dragons, top slayer of the day however was Katie C for generally spellbinding play and defence. Dungeon goblin/LOM Alice for some stick stamping and pre-game shopping. Votes also to GK (castle Gate Keeper) Loopy for some less crowd-pleasing body part saves this week, and Jess W banished to the dungeon/sideline after an enthusiastic tackle.
With castle defended but no Halloween social to look forward to this year, South went home disappointed to not have the 3 points but pleased to prove again we belong in Div 1. Looking forward to having princess locked in the tower Katie G back after another weeks imprisonment (if we're not all locked in our towers by next week).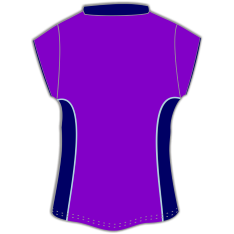 59
Lemon of the Match
Bringing her 6 pack of eggs to the game