After another lockdown, hockey is finally back!!
There were some problems with the pitch booking, a few of the team were running late and Louisa was zooming across town to help the L3s out, but they were ready just in time for pushback.
Coldham's Common was a beach and South prepared themselves for a slow and potentially tough game. The starting whistle went and Newmarket took South's first pushback. Yes it was supposed to be SOUTH'S pushback...
There was a lot of back and forth play, with Newmarket predominantly in our D. At some point a short corner was called, but the defence kept it clear.
It was getting tense and with 11 minutes left in the first half there was a dramatic turn of events, our goal keeper (Louise Robeson) proceeded to be sick on the side of the pitch due to repercussions from a recent operation.
After a quick shuffle up at the back, South decided to proceed with no goalie and came back fighting, keeping a clean sheet by half time. Was this actually what they needed?
The second half commenced and South knew they had to keep their formation and work hard. They kept tight and played possession hockey, adapting to the sandy pitch, small sharp passes were key to the attacking success. The defence rallied, communicating so well with their new formation and shut Newmarket down before they could become dangerous in the D. Hannah led from the back with Jess making some critical tackles, and with Bella shutting Newmarket down time and time again.
Some super linking play between Anna, Jas and Emma, led to Emma smacking the goal into the back of the net before the Newmarket keeper knew what was coming. There were roars of celebration across the pitch as South had the new found confidence they needed to win the match.
Unfortunately a quick counter lead to a Newmarket short corner and a goal, but South rallied, there was still time to win this and they found themselves continuously in Newmarket's D. Kat did some great runs on the wing and Tabs and Jas created opportunities time and time again.
Following a Newmarket injury, any idea of timing was lost and South were beginning to tire. Andy was on the sideline and stepped in to begin a frequent and efficient sub system to ensure South had the energy to finish this match with a win.
South were on the attack again and Tabby made a break resulting in a 1v1 with the keeper. She flicked it over the top and after zooming to Tab's assistance, a final tap from Emma lead to South's second goal.
With screams from Lucy to keep possession and create a defensive press, South knew they could hold the win with 5 minutes left. South fought to the end and the cheers were heard back at Long Road when the final whistle was blown. Yes, they won the match 2-1, without a keeper...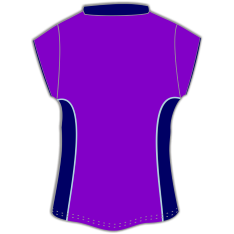 49
Player of the Match
Quick passes and movement and sterling effort whilst nursing an injury. Plus the 2 goals!!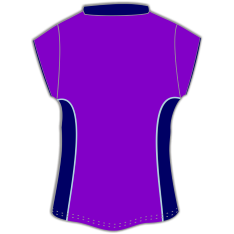 103
Player of the Match
Being solid, movement and composure in the middle and super linking play