We were going into our third friendly having played 2 games, 1 won, 1 lost, so this match could really go either way. Added pressure on this was that it was against the team that are chumming us up to the next league this season...
Anyway we made our way the short (a common theme for the match) distance over to Newmarket for an early doors match, 1 sub down and 3 new players up.
Play started and new players Rachel, Sophie and Louisa didn't hold back, getting in front of the ball, winning many 2 on 1s and clearing up nicely at the back. The team worked well together creating lots of opportunities with Bethan and Emma expertly passing back and forward up the pitch past plenty of the Newmarket players setting the attackers up nicely. Naomi, Tess and Anna worked hard and got many a short corner, one of which captain Emily got hold of and whacked straight in the back of the net.
Frustratingly Newmarket turned this over within minutes and equalised.
Half time came and we listened to coach Izzy's words of wisdom to just keep making moves and doing stuff.
Second half was a different game, our defence pulled up some chairs and put their feet up, making sure to get up in time to send the ball back over the half way line for a bit longer, goalie Lou completed a full concert reeling off her favourite tunes. Again the shorts kept coming, but Zara M decided to mix things up taking on the keeper herself to tap one over the line. Not long to go el capitano Emily got her stick on another short and sent it flying in the back of the net, unfortunately it went to the back of the net so didn't count or some weird rule or something, gutted as Tess had already celebrated enthusiastically. Undeterred our fuhrer Emily got another short and made sure this one went straight to the back board.
It was a cracking game and deservedly our leader Emily got mom for 2 cracking goals and 1 goal that wasn't a goal, LoM went to myself for really acting out of character (...) and commenting rather loudly on some of the umpires decisions, before being asked to have a socially distanced talk with umpire. It appears the pitch is not the place where you can openly show your frustrations at others, who knew?
Onwards and upwards a great win and game had by all, to the league we go!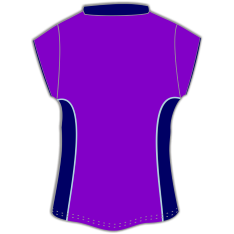 104
Lemon of the Match
Opinions!