We met at 9.30am for a cracking trip up Essex. Slight panic early doors, no sign of Anna Crucefix, what was occurring? Turns out Emily and Tess had forgotten to add her to the email and she didn't know she was playing. A nightmare of epic proportions.
Undeterred we made our way to Braintree, tempted by a few of the service stations on offer and McDonald's pitched as an option for post match scran. At the pitch we were blinded by the glorious colour combination of a blue and pink astro turf - lush it is. We started our warmup to find Tess hadn't bothered to put any balls in the kit bag, not great organisational prowess all round this week.
We called this week experiment week with a few of our girls out of their favoured position. Everyone really rose to the occasion and the whole squad worked so hard for one another it was great to watch. We had a lot of great chances in the D from early on - and eventually there was a fabulous team goal finished off by Bethan.
The defenders did great as per. Anne was reliable as usual holding up the back and Ginny and Sammy not only cleared balls but regularly drove up the line to pass them on to the midfield. The reliability of our back line was a big part of our success last season and it continues to be now.
We went into the half time 1-0 up and happy that we were playing well. Onto the second half, keen for some more goals and nostalgic for simpler times when we could have passed round sweets.
The midfield and forward line saw us debut some of the clubs new players - with Tara having her first match for the club and Niamh her first for the 4s. Both did brilliantly. Tara got had a slight baptism of fire getting struck by the ball on her head shoulders knees and toes. Trooper played on and agreed to a second match - great commitment to CSHC from the off.
Niamh also got her self a goal - tapping in a cross from Emma J. Emma ran around clearing up trouble relentlessly in the midfield as per, driving a lot of classy little link ups. The usual suspects of Zara, Liz hustled hard and played alongside the newbies well.
Tess and Naomi did well on the right and left wing, with one of their many crosses resulting in a 3rd goal by skipper Emily. Emily also had the pressure of taking 2 penalty flicks after a bit of Braintree body checking. Sadly they were both saved but luckily we've great slow mo evidence to review.
We did well winning short corners this match - even purposefully putting the balls on feet of the opposition after going over it a technique with Paul in training.
A 3-0 win and a great game for us. The form of the squad is coming together and it's good to see that despite all the months off we haven't forgotten everything about how to play well!
MOM goes to Emma for great pressure on the ball and some cracking assists and also to Bethan for a fantastic goal and great game all round!
LOM goes to Emily for forgetting to bring the balls!
We may have forgotten to turn off for the Maccies on the way home but we're eyeing up a takeaway and round of espresso martini for tonight - anyone order a Chinese?!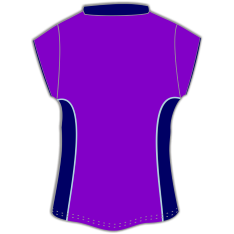 Player of the Match
A fantastic game, great pressure on the ball and a couple of great assists!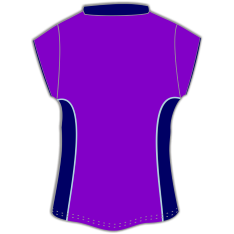 135
Player of the Match
GOOOOAAAL!!