South took to the pitch for their final pre-season match hoping to build on an impressive result the previous weekend.
The first half was somewhat frantic, with neither side able to control the tempo of the game. Bury took the lead through a neat strike but Pete Creed deflected in a well-worked short corner routine in the last action of the first period.
After the break, South came out determined to get a stranglehold on the game through possession based hockey. All the team adhered to this well, with the one exception of Aston. An aggressive counter attacking run from man of the match Pete Creed led to Jacko being presented a one-on-one chance from which he made no mistake to give us the lead. We looked well set to go on and win from this point, and both sides continued to have chances. However it was Bury who equalised with a strong far post shot from a short corner move. We continued to push forward in search of a winner but the match ended in a draw.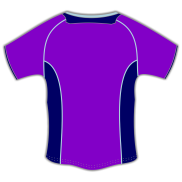 53
Player of the Match
Played with maturity beyond his years