This match report starts awhile back when Jan messaged both Robyn and I asking if we wanted to play Crosty-x (as Haz and I both originally thought they were called). As I read on I got more and more excited - the Olympic Pitch? My moment? Gold medal around my neck. It never occurred to me that it may be a pitch of broken dreams, anticlimax and stick tackles. I also brushed off the 10am start- after all I'm a farmers wife - up at the crack of dawn feeding the imaginary chickens.

Fast forward a few weeks and my Olympic debut is getting closer and closer. My dreams turned to the tunnel, the crowds, the pitch of glory, the goals we were going to score, the match teas made by the same chefs who fuelled Olympians. I felt like I was floating. My feet had to briefly touch the floor when Robyn, spreadsheet extraordinaire and logistic queen co captain, sent out the details and suggested the leave time of 7.45 at the latest. Again, nothing was going to dampen my spirits - it's the OLYMPIC pitch which practically makes us OLYMPIANS.

When we arrived - all by 9am!! I felt too important to take notice of parking - I'm now a superstar athlete after all - I can take up two spaces, no problem - soon everyone will know who I am. Once again, I was briefly brought back down to earth by my teammates who clearly don't understand the importance of dressing up for an occasion.

9.10 we went into Lee Valley Tennis and Hockey centre to find our changing rooms - I was very sure I was to be changing in the same spot my heroes had. I briefly thought of their perfect fitted red vests with the three lions, but hey, my XXL yellow top/dress was just as good. CSHC and proud. BUZZING with anticipation I had my pre match sugar free red bull and wondered whether that was what set me apart from the Olympians - it couldn't possibly be my pace, passes and stick skills that held me back - mental note to have Lucozade from now on. The team was assembled and ready to walk out to the OLYMPIC PITCH. I had images of us walking out to music, the whole team behind me ready for our gold medal. In reality the team ditched me - perhaps recognising that it was a friendly pre season game against Crosty-x. No matter - I rallied a few - Katie Cooil, who I feel felt appeased me due to family obligations, Co-Captain Robyn who still owes me for her 2 weeks turn 2 months rent free accommodation and Annie, who perhaps at this point thought it might be her ticket into the 1s. We set the music - Eye of the Tiger and a reluctant Jess filmed our tunnel walk.

Out we went - the crowd went wild. Well Roisins 3 friends and Mr and Mrs Wilson. Too caught up with the press opportunity (Guys camera actually had a zoom lense) we had a shortened warm up, delayed also by the water canons. One last team huddle and the sticks in - as that's what England do and we were off.

They say, never meet your hero as it can never amount to the vision in your head, and perhaps there is something in that. The pitch didn't make me pass like Christa Cullen or tear apart their defence like Richardson-Walsh but instead made my pass look like that of an U12 and the only tearing I did was of my slightly too tight skort as I lay on the floor attempting to make a tackle.

That said, the team played with Olympic spirit which showed determination and guts. We battled the pitch, the opposition and sometimes the umpires too. We didn't quite have the structure we sometimes show but we demonstrated improvement throughout the game. We went 1-0 down before half time with a short corner which Roisin saved first time only for the rebound shot to go in but battled hard in the second half where Alice showed some excellent composure in the D to secure a 1-1 draw. Annie made some brilliant runs up front and crossed the ball well in the D resulting in a debut MOM. Izzy had a flick (not penalty) denied by a goal line save above the players head. We came off probably slightly disappointed with our performance but could pick up on the positives.
Whilst playing on the Olympic pitch has ticked the box of been there, done that, I think I will stick to getting changed in the boys (smelly) changing room, wondering how the showers get clogged to easily and my Fortress, Long Road. Plus we have excellent Pizzas.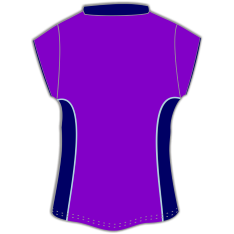 Lemon of the Match
For running a half marathon tomorrow, with a sore ankle and limited preparation