Seconds out - Round 1 (of the league), Fight!
James Hayes
In the Purple corner, weighing in at 12, no 11, no 10 players is Cambridge South M4s.
In the Green corner, weighing in at 11 players is Long Sutton M2s.
The hotly anticipated season opener is finally upon us and what better way to start us off than with two teams with very different approaches to the new season. In the Purple corner we have South's M4s, with a newly appointed captain, you can feel the excited anticipation oozing from the players. It is pretty clear from their body language that they're keen to get going, to hit the ground running, and to try to use their fitness and enthusiasm to bag some early victories.
Facing them this week in the Green corner is Long Sutton's M2s who couldn't have had a more contrasting lead up to this fight. They appear to have managed to throw together an 11 of; well, we can only assume whoever was left sitting in the changing rooms at the time, after their club suffered from some internal, and external, hemorrhaging. It seems they've taken the Frankenstein's Monster approach to team selection and building and we can only speculate at what that might bring about later on tonight.

Now the pre-match build up is finally out of the way we can Get Ready To Rumble! The whistle goes and the match gets underway.

Both teams start the match tentatively, making advances here and there, probing both flanks and a couple of more direct jabs through the middle, just sizing each other up for the first few minutes. South, as we thought, managed to get a left hook going thanks to Jimmy's pace that looked good but didn't quite manage to land. However, the ball was out for a short and the team lined up and managed to get the first goal of the game against Long Sutton thanks to a strong strike from the new captain Matthew Need.
Great start!
South have the energy and have landed the first blow, can they follow up and finish the ol' 1,2?
They never managed to quite connect with the second despite concerted attempts from Tom G up front, supported by Danny and Nev.
Unfortunately, this first blow seemed to stun the sleeping Frankenstein's Monster that is Long Sutton back into life. You could see the cogs whirring from the miss-matched component parts of the team that they could remember how to play hockey, how the Centre Backs worked and definitely how to drive the ball through the middle of the pitch. The monster seemed to just gather steam at this point as it remembered which way up the stick should be held and what direction to get the ball to go in. Long Sutton then followed South's 1(not quite),2 with a very quick, and successful 1,2,3,4 unfortunately.
South were clearly in a bit of a daze and seeing stars, and that was when the first casualty was dealt, a swift attack from Long Sutton was expertly parried by South's goalie Jo Dant, but unfortunately for him the ricochet ended back out in open play and the ball hit him in the head before there was a chance to blow the whistle to stop play.
Jo was done, South were down to 11, up steps skip to take on the pads. Both teams play out the remainder of the first half with nothing of note taking place and at the end of the first round the score was 1-4.

Round 2.
Both teams started off the second half in a similar fashion to the first, a few jabs here and there, a couple of attempted hooks but with nothing coming. But then during a vicious left hook the South side seemed to injure itself in confusion and Jimmy was done for after pulling a muscle in his leg doing what Jimmy does best, absolutely rinsing any defender that attempts to keep up with him.
This left South with only 10 left on the field.
The lumbering Green Monster could sense victory and was toying with the South team left before it, at times it seemed it let South have a sniff at an opportunity but nothing they tried could get any result. Long Sutton played a sensible game, commanding the centre of the pitch and repelling South to the ropes if they even dared mount an attack.
South really did try their best though, a reshuffled midfield of Laurie and Jim put their bodies through the ringer trying to get anything out of the remaining game.
Long Sutton followed on from their first half and landed another swift 1,2 against South bringing the score to 1-6. It could have been a lot worse if it hadn't been for a monumental effort from the back line of John, Martin and Pash (and if their number 9 had any pace at all…).

South just about made it to the final bell whistle, feeling like they'd been hit simultaneously by a truck and a tonne of bricks. However, that won't dent their confidence at all, they were always the underdog in this fight, and they'll be back next week hungry for blood.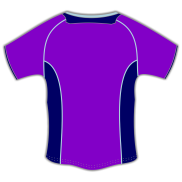 0
Player of the Match
Endless Effort and great all round play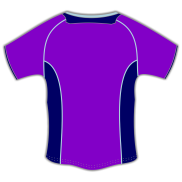 0
Lemon of the Match
Profanity