The league is back and what a beautiful day for it.
It was a bright and early start for the girls who were off to Peterborough for a 10:30 meet. There was some confusion on how to find the changing rooms and whether car registration needed to be entered, but once we got those out the way, we got down to business.
Out came the paper and whats your shirt number from Captain Dani, who had wonderfully code-named all our short corners! Everyone was feeling pumped and ready to go. Paul told us to warm up well and turn up like we had won the game before we started - that's exactly what we did! Even took a rather professional photo to prove it…
Within the first 10 minutes of the game, not quite the big 5, Liandi scored her first goal of two with an assist from player of the match Rhi. Once we got 1 goal in there was no stopping us. The next goal came from Jess, who mid-air deflected Rhi's strong (safely) lifted hit from the top of the D whizzing it past the reach of the keeper who had no time to react! Next a short corner, this was time to get hungry and get another goal and we did - Liandi got her second goal of the game!
Half time and the team talk was positive. We were pleased with how the game was going. Communication was up and the strength of the team was clear.
Jess was awarded LOM for getting a talking to from the umpire after disagreeing with an obvious foul, but hey ho, it wasn't a green! Rhi then went down and hobbled of the pitch, gaining an extra knee cap. After Dani's amazing cold spray and Jess providing injury care, Rhi was back on the pitch!
Bryony was solid as usual, touching the ball twice in the whole game - they were crucial - while catching some rays.
Anna, Grace, Niamh and Nicola were as always unbeatable creating some beautiful triangles and link play, even at the top of the opposition D.
Rebecca, Sophie, Rhi and Dani made some lovely passes up the wings, fought hard to get every ball and were relentless.
Liandi, Jess, Tiff and Tess were doing their jobs as forwards - creating as many goal opportunities as possible, deflecting left right and centre, and constantly running in and out of the D. The opposition goalie played a blinder and unfortunately stopped us from getting more goals than we did, until the last 30 seconds, when the ball went from the back line to Sophie in the middle who saw Jess on the run up the wing, Jess then heard a call from Tess who was running toward the right hand post. A beautiful weighted pass which everyone watched waiting for Tess to score her first goal for the 2s, who slotted it stunningly into the goal. Whistle blown! Perfect end to a wonderful game of hockey with a lovely opposition. Dani and the whole team were chuffed.
POM votes went to Liandi and Rebecca, but Rhi came out on top for her wonderful assists, accurate passing, gaining an extra kneecap and just being everywhere for everyone.
Well done girls, what a great start to the league and a newly promoted team into Div 2!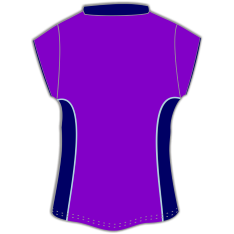 123
Lemon of the Match
For being a bit lippy with the umpires…