After an hour drive to Peterborough, South's M5s team finally arrived to play Bourne Deeping M4s in what turned out to be a sweltering hot day. Nominations for LoM were already being thrown about due to Rob's "detour" to the pitch, but the nevertheless everyone felt confident about this match due to how low in the league the opposition had previously been. What made it even better was that Dave Monck turned up on time!
This confidence continued through Rob's pre-match speech and new to the team was Josh Spellmore and Joe Hensman, giving us some better legs to run around the pitch. Following a brief warm-up the match began, with the first few minutes seeming encouraging as we pushed up the pitch. But Bourne Deepings M4s turned out to be a trick to the eye, as they may have looked elderly, but they could play hockey well. This ended up in a goal to them midway through the first half.
But the M5s did not give up, with them continuing to push into the opposition's half, with Josh and Joe making some great runs and Stu Creed dribbling around the defence. And the person to smash the ball into the bottom left corner was the one and only Stu. At half time they had their heads held high and thought they could win this.
But the tables turned in the second half, whether that was the heat getting to Cambridge South or that they were too confident, you couldn't really tell. This led to another two goals to Bourne Deeping. One of which the ball was travelling at a snail's pace and somehow rolled into the goal, causing the opposition to lead 3-1.
But the M5s carried on with the support and cheering of the L2s team. They continued to push towards the opposition and by a miracle after missing a few, finisher Rob finally smashed the ball into the goal to give some hope.
The final score of 3-2 to Bourne Deeping came as a surprise to Cambridge South M5s, so you could say that we were "Down in Deeping". A good close game that neither side really deserved to lose.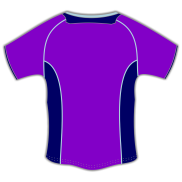 Player of the Match
A great debut. Endless running and battling in the heart of the team. Stu was a close second.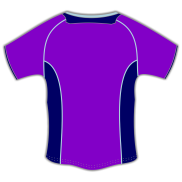 51
Lemon of the Match
A great nodder. Idly watched a ball drift right by him and then gave the wrong directions to teas.