After last weeks game, 6 weary team mates embarked on a visit of a number of bluebell establishments in a bond of brotherhood. The Blue Bell Inn is very recommended as they sell Tattinger by the glass and serve aftermarket teas. Maybe just not great when your in sweaty hockey kit. Who knew there were so many Bluebell establishments north of Peterborough!
To this weekend, being the late game, we knew no pub crawls were on the cards. The game itself got of to a quick start, despite a number of the opposition having just played in the game before. Peterborough managed to find a way through with some great passing. 1-0 to to second in the league. Now, us 5's, when we actually pass the ball man to man, we cause trouble for the opposition, one such moment leading to a short corner. The resulting flick is saved and new man Phil Marriott is on hand to put the rebound in the net, welcome to the 5s Phil!
This has now woken Peterborough and the mix of very young and senior players starts to whir. The last time I had to move my feet that quickly, Baby D had just dropped Let me be your fantasy into clubs around the UK! Dave Monck and JJ both making goal line clearances from a raft of short corners. James H and Dan I-F running their legs off. Not short corner led to a goal for the reds.
Peterborough kept coming at us, eventually I got caught napping on the floor in the second half, 1-2 to the reds. Again, the 5s showed we can still fight and and a great move lead to the ball in the net from skipper Rob, but no, the whistle had just blown for an infringement and a short corner is given, not a goal! Unable to convert the short corner, we lose the game.
Don't write us off just yet, each week we show a determined fight, we grow stronger, our new and young players train hard and play and work hard in the games, our senior players appear to be shaking off the rust, we are not whipping boys, you want to win, you have to work hard to beat us! Our first win is within reach, it is coming...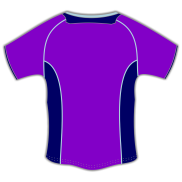 127
Player of the Match
Speed of a leopard, and determination of a bulldozer.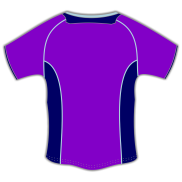 51
Lemon of the Match
The stature of a bull, but turned his back to ingest the ball.