Today was a milestone for the L6s as we achieved our first ever league win in honour of Elly's birthday. It wasn't the strongest start, with some slightly bunched up play to begin with, and St Neots got the first goal in. However, South kept their heads up and came back strong, playing the way we know we can. We began to make use of the whole pitch width, and our determination in front of goal paid off when Elaine pounced on the ball by the post to bring us back to 1-1.
Avi and Liz were running their socks off in midfield, winning nearly every ball and driving through players. St Neots were heard urging each other to ensure Avi was marked….but catching her was no easy task! Harry got some great tackles in, and Georgia made a great debut. We won quite a few short corners, keeping the St Neots goal under pressure.
In the second half Hattie got the reward for good positioning and determination up front by scoring her first ever goal for South. Evie made some excellent surging runs towards the goal.
Hattie was a well deserved PoM winner but 8 other players also received one or two votes, which reflects what a great team performance this was.
Well done on our first win – hopefully the first of many this season!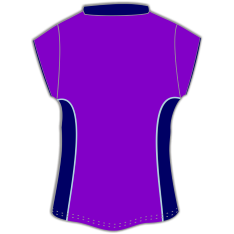 88
Lemon of the Match
Went to wrong place and was late!