The gloomy sky hung deep over the desolate dunes of the beach (Wisbech). A delicate chaffinch whistled over a background of silence. In the distance, the boys were approaching.

NEEEEEEEEEOOOOOOOOWWWWWW
James Browne was that guy. The McLaren 720S twisted and turned over the bumpy wasteland of northern Cambridgeshire searching for people's attention at every corner.
A less than ideal playing surface greeted Captain Sam's hockey team. As an avid arsenal fan, Sam had aimed to replicate the playing style of the invincibles within his very own team through slick attacking moves and 'pointless passes'. Unfortunately, the boys didn't get the memo and turned up as the arsenal team of the early 2010s - a nice team with a soft core.
The first half saw the 1s control the game through some high intensity pressing and Nik and Roselli's tight marking at halfback. D penetration was relentless and the deadlock was eventually broken through Jack Humby's shot into the bottom corner - pinpoint accuracy. HT 0-1
The lads were ready to pack their things and go join Mark in Lanzarote. A classicly slow South start to the second half saw Wisbech get back into the game. While the defence had their afternoon tea, Mike produced an impressive triple save before Wisbech finally beat him to make it 1-1.
'But you should have pushed it wider though' - Sam Highfield in response to Mike's triple save, 2021
A second for Wisbech arrived as the waves of the counterattack became more prominent. Through 1, through 2, through 3. 2-1 Wisbech.
Harry Chalk decided to take matters into his own hands. A cynical rugby challenge stopped the next counterattack and was lucky to only be rewarded with a green card for his troubles.
5 mins to go and up stepped 'no distribution' Joel (Sam Highfield, 2021) to distribute a fantastic defense splitting pass for Tim Winter to deflect in. 2-2. The boys were back in town. Until Will decided to emulate Chalky. Great passion. Green card.
Last minute, there was an incident in the South D. Nothing given. Wisbech players scream. Suddenly the umpire decides that they deserve it. Shock. Wisbech stick it in the net to send their beige-suited manager running on the pitch to celebrate like theyd won the league. FT 3-2 Loss.
Motm - Joel for a solid performance and good distribution from the back
Lemon - Browne for showing off his flashy car and not being able to transport his hockey kit in it.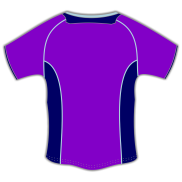 111
Lemon of the Match
Bringing a borrow McLaren super car that won't fit his kit in