After a great win from Pelican's last week, the L2s were ready to face St. Ives on the home pitch. Having the MoVember social later that night gave just that extra bit of motivation, as we all had forgotten to grow moustaches – so a good victory would at least be a welcome achievement.
The pressure was on, but luckily we got a motivational speech from Dani followed by a perfectly timed warming up. Dani and Niamh had applied some impressive mathematical modelling to work out the subs. Unfortunately this got all dereigned by a green card given to Feline, which got her LOM.
From the start of the game, South was leading and setting-up one attack after the other. Nicola and Niamh transferred the ball across the pitch, with Charlotte, Feline and Jenny finding openings at the wings. This was followed by some fantastic connective play by Hayley, Sam, Tiffany and Emma (who made a great debut in the L2s) on the midfield. South broke through many times, resulting in numerous beautiful drives straight into the D by Rhi and Jess as well as some fabulous drives along the baseline by Dani. But St. Ives were keeping their defence up in the D, resulting in a 0-0 in half time.
With Jenny reminding us again to also have fun, the second half began. L2s maintained good team work and attacking play, leaving Bryony without much to do. Through excellent triangle combinations, Liandi received the ball near the right post in the D, but got run over by the goal keeper. A penalty flick followed, which was taken by Liandi with great confidence and skills, resulting in a 1-0 for South. After a series of short corners, the L2s converted which led to the 2-0, scored by a strong push from Dani. The 3-0 came from another short corner, where Rhi was lined up near the right post to direct the injected ball straight into the goal.
POMs did go to Hayley, for great passing and distribution, and Jenny for fabulous aerials.
It was a great game and we worked so well together as a team. The sweet victory was celebrated with Thai food, drinks and fake moustaches (best worn by Sam with a fashionable upside-down style).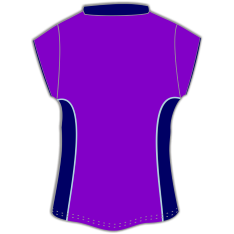 16
Player of the Match
Great possession and distribution