Lye, Benjamin Physics
Poor Benjamin – he has been working so hard on his Faraday Cage, so confident that his would remain impenetrable. Sadly it wasn't to be. B+
McCree, Daniel Anatomy
Through admirable research, young Daniel has been able to self-diagnose a nasty fracture to his Tibia. Sadly, he seem incapable of, or unwilling to, dive into the second chapter which specifies the importance of rest to help the injury heal – despite this, it's an A for effort B
Gourd, John Religious Education
John needs to search deep into his soul and find the spiritual comfort to cope better with the challenges thrown at him – be they physical (last week) or emotional (this week – realising that he isn't quite as popular with his classmates as he thought) E
Kern, Matthew Construction
Matthew's experimentation with Flemish Bond was impressive as he constructed a wall that the opposition rarely managed to breech A
Wood, James Physical Education
A physique to grace any changing room. James celebrated his birthday in style with a golden MoM performance, topped off with a fine goal and a couple of assists. The boys from Ely School just couldn't keep up A+
Waddell, Andrew Philosophy
In a class full of academic underachievement Andrew brings a level of intellect not seen elsewhere – we all gazed in awe as he rounded off his goal celebration with the famous Kant quote "Morality is not the doctrine of how we may make ourselves happy, but of how we may make ourselves worthy of happiness" B
Whitakker, Joesph Art
Joe's latest contribution to the school's annual art show 'A Belter From The Top Of The D' was a thing of beauty in typical Whitakker-esque style, with a hint of quiet modesty that he seems so comfortable with B-
Russell, Owen Drama
Switching seamlessly between his role as Prospero, the hero of the day, scoring two special goals, and Iago, the villain, as he missed numerous opportunities to extend the class's lead, highlighted Owen's thespian qualities B
Pashley, Alexander English Language
Alexander is a joy to have around the class and is very popular with his teammates – he has put in so much effort to learn English and his classmates are quick to recognise the improvements he's made C+
Maisuria, Hemal Politics
I am sad to say that Hemal's decision to focus on a potential career in politics is naïve and misplaced – his quiet pleasant demeanour, coupled with a head-down determination to work hard and get on well with everyone, all make him totally unsuited for his chosen career C
Need, Matthew Geography
Oh dear, Matthew's performance on Saturday was disastrous – he really must spend the next few weeks focusing on his cartology studies and avoid perilous journeys into uncharted territory – especially when he is responsible for the rest of the class.
Fortunately, his status as Prefect and neat deflection to notch up the team's 5th goal, seems to have deterred his classmates from voting him as Lemon D-
Hall, James Biology
Whilst James seems fascinated by haematology and is very keen to share his knowledge with the rest of M4, he really must expand his knowledge further D
Phadke, Jamie Fashion
New boy from class M3, Jamie's ability to push back the traditionally held boundaries of fashion is to be admired – his signature piece on Saturday was a tour de force, cut with a style, femininity and panache rarely associated with men's hockey kit B
We would like thank Mr Wilson and Mr Gardiner for their help throughout the day.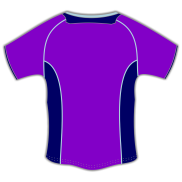 102
Player of the Match
A great, selfless performance and a nice goal to add in!