See paragraphs 4 and 5 for details on today's game.
After doing an online multiple-choice quiz and sitting through a two hour zoom session I was ready and raring to go. I had my first assignment – Ladies 5s vs Newmarket 3s. I thought I was going to be able to rock up at Mr Cricket & Hockey on Monday evening, get everything I needed for the game and then relax the rest of the week, but alas a more complicated 5 days of shopping lay ahead of me. I got my cards (not that I used them) a scorebook (could have used paper) and a mini pencil (plenty of them lying around) but it became apparent I would need to use everyone's favourite delivery service for the remainder.
On Tuesday I put my order in, 2 whistles and a lime green polo – sorted! Whistles came on the Wednesday, very swift; despite the excessive packaging I was impressed with the speed! No polo though, Thursday no polo, Friday; well by Friday evening I was getting nervous. About when Cinderella beautifully transitioned from Whatta Man to Seven Nation Army, I decided I needed a bit of help and messaged a trusted 4s companion for the polo. Problem avoided, ready to go.
Saturday morning. Got my kit bag ready and that was when I remembered a key message from the zoom session – using a phone as a stopwatch is unprofessional. No worries, the game isn't till half four, plenty of time! Slight issue, I need to captain a 4th XI in Peterborough at one o'clock. I set off with sports direct rather than Peterborough hockey club; they'll sell a cheap stopwatch right! After 15 minutes of searching and deciding that a Garmin would be a bit too expensive to use only as a stopwatch, I thought I was out of options. I checked the Poundland and Sainsbury's on the retail park but only came out with a bag of muesli. This was when I had my best idea of the week, Argos, they still exist right? A quick google search proves my hunch, two in Peterborough. Just imagine the downward spiral that occurred when both were out of stock of the 9.99 Cassio wristwatch. I regained my composure and decided to swing by St Neots on the way back from the game. After a good use of click and collect, I nipped over the road to the hospital stadium for a game of hockey.
A tense first half saw us a goal down despite having the lion's share of possession. Tom Grove's short corner deflection wiped out by two Peterborough finishes. A repeat of last week was on the cards but any thought of this was wiped out by a fantastically fluid 10 minutes of hockey saw us flip the score line, 1 goal down to 1 goal up. After an incident which saw tempers flare, a flash of red and a very firm word from the umpire, we only had to play against 10 for the remainder. Another couple of goals later and we left the pitch 5-2 victors; job done, second in the league!
After a pleasure of a team talk and the official signing of the papers, I was back in the car with a meal deal for sustenance and just enough petrol to get me to Long Road. With the A1 being such a long and boring road, it gave me a chance to reflect on some of the notable performances from today's game. First thing that came to mind was the goal scoring prowess of Tom G, Owen and Laurie; fine performances from all. Next came Jimmy's selfless performance upfront and his several assists. As I saw a sign for Stilton, I noted the impressive 4's debut for Phil who seamlessly added to our midfield. It was when I passed Grafham Water that I linked it to the surname Grove and remembered his man of the match performance in which he completely nullified their main threat. And finally as I pulled off the A1 I spared a thought for the umpires, both of whom had an excellent game. At some point in the journey I let out an impassioned "GET INNNNNNNNNNN!" which I feel accurately sums up the 4s game.
Whilst mindlessly following the neutral voice of google maps, I began to realise a horrifying truth, this Argos was not based in an easy to reach retail park – this is a town centre Argos. After finding a short stay car park I briefly considered risking it and hoping to avoid the fine. Of course not, I'm too much of a good egg for that. Despite the queue for the ticket machine lasting longer than the trip to Argos I had done it, all equipment sorted, off to long road.
I arrived at fortress Long Road just as the sun dipped out of sight and I knew I was in for a treat, hockey under the lights! I missed a few calls but also made a few good ones. I got my left and right arms confused on several occasions. I awarded a P-flick but opted against a second. I realised the amount of running that umpires do in a game, which is a lot! At this point I would like to thank both teams for a being a patient with me during my debut but I think I did a decent, if not spectacular job. After a week of shopping and mild panic, I feel I have earned the trip to Ikea tomorrow.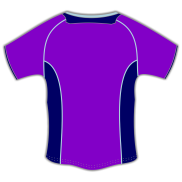 75
Player of the Match
An excellent defensive showing. He made their best player look pedestrian!