It was cold winters morning and the L3's were up bright and early to play hockey in Spalding. Everyone except Tabs, that is. She mistakenly thought the meet time was 10 am (not 8.30) and was still in bed. So she managed to get LoM before anyone had even picked up stick. Shout out to Tabs dad for saving the day and getting her to the pitch on time.
Not only did we face Spalding 2s on pitch, we also battled against storm Arwen. Hannah hadn't quite realised the wintry conditions would be quite as cold as they were so didn't wrap up warm for the occasion but thankfully she was saved by Lydia.
The L3s dominated the first half and had most of the possession inside the opponents 23. Tabby and Amy had some beautiful flicks up the wing and our press looked inpenetrable. However, unfortunately, we were unable to convert the strong start into a goal in the first half finished 0-0.
Quickly into the second half though Anna W scored a well earned goal. The team held strong and Anna L had some super crosses from the midfield and Emma J seemed to be everywhere on the pitch. Unfortunately, in the last five minutes Spalding scored an equaliser, frustrating the defence.
Overall South put up a strong game, had a fantastic press and played really well as a unit. This is reflected in the POM votes with half the team (Tabs, Anna L, Anna W, Rhian, Lucy and Hannah) all receiving PoM nominations. Emma J just pipped everyone to the post for her cracking midfield performance.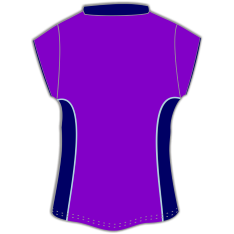 128
Lemon of the Match
We had to calls Tabs mum to wake her up! Tabs innocently thought the meet at Long Road was 10am, when in fact that's when we needed to be in Spalding.  Shout out to her dad Marcus for running her down the road to the fens!