The L5's made the trek to Long Sutton, using the 50-milejourney to psych ourselves up to not only meet our opponents for the first time, but also take on Storm Arwen! We finally arrived safely (after dodging some swans on the road) and sharing out some forgotten kit (Polly & Louisa….!) and were ready (& vaguely raring) to go. It took a few minutes for the team to warm up (literally) and get into the game and Long Sutton quickly won a short corner. We picked up our game and after some great work by our midfielders Fi, Ruth, Louisa and Olivia driving it up the pitch to our forwards, a baseline pass found its way to Charlotte who found the back of the net for our winning goal! The relentless 45mph wind and freezing rain didn't put us off and we worked hard to find passes and get around the strong defence of our opponents.
Half time jelly babies gave us the boost we needed and second half saw lots of attacking from South, resulting in about 5 short corners. Long Sutton's defence remained solid and we were unable to convert despite trying various formations.
Louise got to touch the ball when Long Sutton made a rare break through our excellent line of defence, and booted it right off course, defending our 1-0 lead. Louisa's collision with a young player brought some excitement as it resulted in a bully off.
Ruth won POM for great tackles, feeds and interceptions, Louisa and Storm Arwen winning joint LOM.
Shout out to Daisy's dad who came to support despite the elements and acted as time keeper. Even bigger shout to Louise whose appearance earned her her 300th match!! South slowly defrosted on the 1.5 hour drive home, happy to walk away with a win and remain undefeated!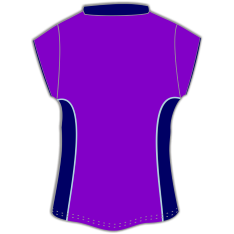 99
Lemon of the Match
Forgot shin pads Took out a child