For the first time so far this season, the CSHC L5s side got a Saturday lie in, well deserved after last weeks 9.30am meet in Kettering, and before next weeks morning game in the exotic climbs of Long Sutton.
With a 4.30pm pushback, 16 players appeared to take on Newmarket L3s. We were prepared to fight for this one, as just one week earlier they had knocked March 1s out of their top-of-the-league spot (to be replaced by the CSHC L5s I might humbly add…).
The 5s had a strong start, with many shots on goal, well defended by the Newmarket side. About 10 minutes in, a penalty flick was won, which Indi stepped up to take, as her first taken for South. A neat flick put it into the back of the net, and so began the goal scoring!
A close call was heroically saved by Cassie, when she found herself in a horizontal position with the ball slowly rolling towards the goal. She managed to reach this and send it of course with her stick, a solid contribution to the match! And always helpful to have a pair of eyes and a loud voice at the end of the pitch!
Some more strong attacking in the remainder of the first half saw more shots on goal, and a nifty one two down the wing between Fi and Charlotte resulted in a successful strike on goal from Charlotte, taking the score to 2-0. With a two-goal lead, a motivational captain team talk and many jelly babies (keep eating them, there are 2.9kg more where those came from….), the team returned to the pitch feeling positive and with renewed energy.
Sure enough, there was some more strong play in the second half, with excellent mid-field work from Helen, Sammy, Louisa, Camille and Fi, and a strong defensive line-up for any balls that did break through in the direction of the South goal. A number of short corners were won, but the goal scoring in the second half included a strike from Indi (she is getting pretty good at this!), and two goals from Sarah – the first following a successful tackle in the D, and the second a strike from KA which was tapped into the goal from the post.
Man of the match votes were split across the team, with votes for Sarah (goals!), Louisa (good midfielding), Rosie (great defending).
The man of the match went jointly to Hayley for her work in midfield, Charlotte for so many great strikes, and Sammy for positioning and drives up the sidelines.
Lemon of the match, unusually, went to the whole of the opposing team, for their comically grumpy pitch chat!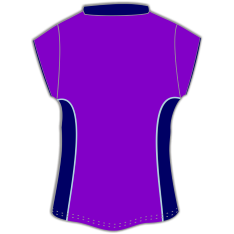 34
Player of the Match
Excellent positioning and tackles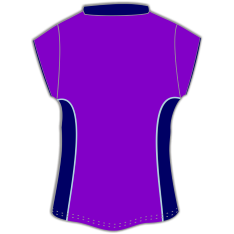 107
Player of the Match
Great 1-2s and movement up the pitch