Having ended 2021 with a frustrating draw in a sandpit in St Ives, the M2s faced Cambridge Uni in the first match of the New Year. Festive fitness aside, the boys were certainly up for it, and opened the game with some good possession and positive play.
It was quickly clear that South had discipline and legs over the uni boys, and after ten minutes the persistence paid off as Ed slotted in the first goal, low to the Keeper's right. Two minutes later he was back with a second, low to the left, and South continued to press hard. Two shorts in quick succession led to a fine flick from Maz, and South were 3-0 up at half time.
Debut defender Oscar was having a great game in defence, and with a strong backline and encouraging play up top, hopes of a clean sheet to start the New Year were high. Unfortunately, the uni lads managed to slip in behind the back line and bundled the ball over the line to pull back a goal shortly after the restart.
This didn't deter South, as the high press continued to unsettle the opposition defenders, and two well taken shorts brought neat finishes from Pearson and Creed to take the game away from the oppo. Ed rounded off the game in style with a sharp finish from the last short of the match, giving South a 6-1 lead with five minutes to play.
With the opposition dispirited South continued to press, though some experimental forays into the D from defender Ethan led to no further reward, save a few bruises from some eager shooting…
Next week sees South host St Neots at home, and if the lads keep up the intensity and form from the weekend things are looking promising. A good start to 2022!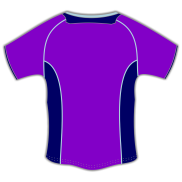 73
Lemon of the Match
Hat-trick hero but blocked a certain goal whilst on the floor