Looking to capitalise on last week's strong win again Cambridge Uni, the M2s had a must-win game against the lower table side of St Neots 1s. After winning 4-2 away earlier in the season, the guys were hoping for a more decisive result at home.
From the start, South pressed hard and created chances, winning multiple short corners inside the first 15 minutes. It wasn't long before the first goal came from the breakdown of one of these shorts, with John knocking in a reverse from a rebound. More pressure was applied as the half went on and St Neots struggled to create any chances. Pete then found the bottom corner with a reverse from top D to cement a 2-0 scoreline going into halftime.
After some big talk of pushing home the advantage in the second half, the M2s continued to dominate the fitness aspect of the game, but the goals were yet to follow. As the half went on, a crowd amassed and the chances were coming, but Pearson was the only player to take advantage in the second half. Ollie attempted some creative skills of his own, with a slick spin in front of goal... however the time was stopped and it was while the M2s were setting up for yet another short corner, so only resulted in insults from the opposition players.
After a Saints player squared up to Ethan in the first half with no punishment, the cards started to be shown to the opposition in the second half. It was all part of the gameplan for the Puds, who knew St Neots would begin to tire and get frustrated.
Even in the final 5 minutes the South team were confident of another goal, but as John found himself in place to take the shot, this time he wasn't able to convert and somehow smacked it wide from the back post. After only a handful of touches on the ball from goalkeeper Matt, the M2s closed out the game for the first clean sheet of the season. It's also another week with an honourable mention for our newest member of the team - Oscar - who again had a dominant performance at the back, securing man of the match for a second week running.
It's been an ideal start to 2022 for the M2s and let's hope the streak continues with City of Peterborough 4s next week.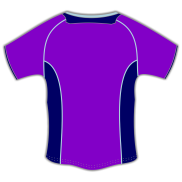 130
Lemon of the Match
Back post miss