With all the frosty starts this week the L5's were delighted that the weather was on our side and we were clear to begin our 2022 'promotion chasing' league matches. Our last meeting with Ely City 3's saw only a 1-0 win and we were determined to improve on that.
'Was that in the first minute?' – these are the words uttered by Ely after we scored our first goal, a brilliant goal from Sarah, and we didn't stop there! From then on the ball rarely passed the half way line with our defence doing a great job of sending it straight back if it threatened to get close. A very congested D, with Ely throwing all their team into defence, meant lots of short corners, but in the spirit of not overwhelming our opposition we decided it wasn't fair to actually score many goals from them! However some of the best flowing hockey (according to our coach!) and brilliant strikes from all our forwards led to some great opportunities for deflections and rebounds leading us to a further 5 goals in the first half.
Once Helen, earning herself LOM votes, had established exactly what it meant to start the second half in the same positions we started the first we continued from where we left off. Charlotte scored a great goal with a strike from the top of the D and more deflections/rebounds led to a further 5 goals in the second half. In true L5's team spirit we shared the goals around with Charlotte, K-A, Holly, Sarah, Polly, Nicole and Katherine all getting their names on the score sheet. Annabel earned herself POM for an incredible strike towards goal and some fantastic work in defence moving the ball brilliantly up the pitch and into the D. Votes were also given to Nicole, Katherine, Holly, Charlotte and K-A showing what a team effort it was.
A final score of 11-0 means we have scored a total of 52 goals in the league so far this season. LOM went to Louisa who dropped her stick, although the exaggerated accounts of this in the LOM votes were far more entertaining.
Finally a big thank you to our goalie Claire who had what can only be described as a quiet game in freezing cold weather – we really did appreciate you being there!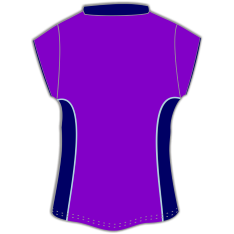 99
Lemon of the Match
For dropping her stick