As I arrived at the wrong pitch at the time the match was about to start, I feared the worst, how could I get across town in a reasonable time and stop the St Ives onslaught.
I should have known, as I have been told many times, you are not that important, you are replaceable, get over yourself. As I arrived at the right pitch, I learned it was already 1 – 0 to South, as I searched for my missing knee protection it became 2 – 0. I considered leaving them to it, all my insecurities about why I am here, what's it all for, were now resurfacing. Jan then beckoned me to join the match, I realised the score line was a good thing, perhaps I do have a purpose.
It seems Rob B and Nev had both scored early. I can't describe the goals, but I understand Nev's was struck finely, leaving the keeper no chance. As for Rob's it was probably struck with a reverse stick, but that's based on a typical Rob strike. [Ed: well actually this one was a strong-side deflection after a fantastic, sweeping team move!]
The match carried on and South were dominating all areas of the pitch. Dan, Pete, Peter, Wilco & George had the ball flowing across the pitch. St Ives were a mixture of youth & experience but seemed to lack structure. As the half went on, South spurned numerous further chances, missed opportunities and some good St Ives keeping kept it at 2 – 0 at half time. It was still game on.
Second half was much the same. Roland was as always outstanding, turning clinical defending into marauding attacks. Still the goals were not coming. Alec, Tom and Jan all joined the push from the back to drive the forwards to produce more goals. I watched with some amusement as Phil became frustrated as he failed to score, his effort and determination deserved a goal, but it was not to be. Rob B then stunned me by shunning a reverse stick opportunity and adopted a more traditional strike that seemed to stun the keeper as well, who was rooted to the floor as the ball entered in a looping fashion in to the goal. Rob Scored a third I believe but I cannot recall that at all. Reverse stick maybe?
At 4 – 0 South relaxed and allowed St Ives made some serious attempts on goal for the first time. Jo who spent most of the game trying to keep warm, sprang into life and produced at least 2 fines saves.
A good day for the M5's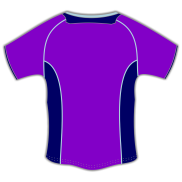 106
Player of the Match
Sharp in defence and a blatant threat when driving forwards. Big shout to Phil as well who came close for decent play.
Lemon of the Match
Not so sharp in spotting his teammates and a blatant attempt to play on the wrong pitch. Big shout to Rob as well who came close for gaping misses.