Off we went for a little trip to St Ives unfortunately in the pouring rain. Due to rugby season starting parking was a bit of nightmare so people parked in the mud on the road or create chaos. We arrived in the changing rooms in drips and drabs with Lucy getting very lost, almost earning herself LOM.
Dani gave us a solid team talk of getting our awareness of hockey back, and pre-scanning to make those early passes. Off we went into the rain, with some of us taking as long as possible in the changing rooms.
We were told the match was in quarters (I mean why it was even hot) but to go out there, play good hockey and have fun.

The first goal came within the first couple of minutes from Juliette who picked the ball and drove into the D from a lovely pass from Jess. The next goal came shortly after which was a role reversal, Juliette pass to a Jess goal 2-0.

In the 2nd quarter, a few more goals happened. Juliette doing a beautiful reverse stick shot, Lucy screaming Jess but actually scoring herself, and Jess getting a rebound off a straight strike.

Half time - a cold team talk about being quicker on the press and using the transfer before running back and still wondering why we play hockey. The rain got worse…it poured. Defence were working hard with Jenny, Sarah and Feline making some drives up the wings and middle. Rachel creating some beautiful strong passes up the line for the forwards (welcome to the club!!)

Anyway, immediately we came back onto the pitch and due to some confusion St Ives scored a goal, and another off a short corner striker.

The inners were working tirelessly, with Rhi, Tamsin and Rebecca creating some wonderful triangles.
Jess got another goal after beating the keeper and spinning onto her strong side, after a lovely ball from Dani.

St Ives got another goal, but I don't remember when or how this happened to make it 6-3. In the last quarter, after being told off by Scott, Jess scored her 4th goal on the reverse, so much commitment involved, that she ended up sliding and earning herself LOM. I might add that it continued to rain, so was very slippery.

The final whistle blew much to everyone relief with a 7-3 win! Great start to the new year!
Off we went, absolutely soaked to teas) did I mentioned it rained) for sausages, chips and beans.
I was told, as I had to run off to another match, that I received LOM for my slide and for buying a watch screen protector that doesn't actually cover the screen (Note to self: don't mention these things before the votes or at all). Juliette received POM after great goals and composure.

Oh and Tamsin's new Christmas present of a bright pink long dry robe became the subs coat, keeping us warm and dry and was passed amongst teammates - thanks Matt for buying that!

Well done girlies for a great first game back in the new year. Strong win and powered through the rain!!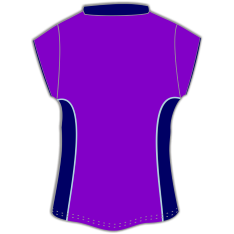 123
Lemon of the Match
For sliding on her bum to score a goal