Saturday 8th January
Lesson Objectives and success criteria:
LO: To have fun and use space effectively
To be successful I will:
· Have Fun!
· Use the wings
· Travel in triangles
· Make quick passes
· Pass round the back
· Keep communicating
Starter and Key Questions:
Q: It's raining and cold, but do we go home? No, we can do this!
Q: How do we start a match?
With a strong pushback and looking for the easy passes.
That's just what we did, for the first half the South ladies held most of the possess keeping the ball in our attacking half. We earnt ourselves a few short corners and made many shots on goal. Braintree, had a great defence who made strong passes to their midfielders, allowing them to make a few breaks towards their attacking goal. Nevertheless, the L4s finished the first half 2-0 up. Not a bad start to the first match after Christmas.
Q: What's the most important thing in hockey?
Communication! In the second half we stepped up our communication and increased the short fast passes as we travelled up the pitch. We began to pre-scan resulting in 5 more goals.
Main activity:
Forwards: Many chances for shots on goals. Great runs to the baseline. 3 short corners and looking back for a pass.
Midfield: Great runs, interceptions and positioning.
Defenders: Excellent tackles and play round the back opening up the play and creating space to drive the ball up the pitch.
Plenary:
A special thanks to Cantabs, the wood burner was greatly appreciated. Great pizza, great chat!
Focus children:
Goals: Emily B x3, Erin, Hannah, Emma, Naomi
POM: Joint winners
Hannah – super play across the pitch and positioning.
Emily – hattrick, need I say more.
LOM: Naomi – Subbing on to the wrong side of the pitch, walking into umbrellas and joining the wrong team talk at the start!
Resources:
Sticks
Players
First Aid Kit
Umpires
Teas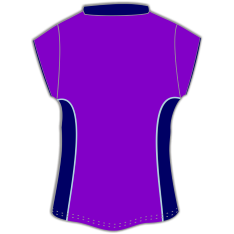 63
Lemon of the Match
For starting on the wrong side of the pitch